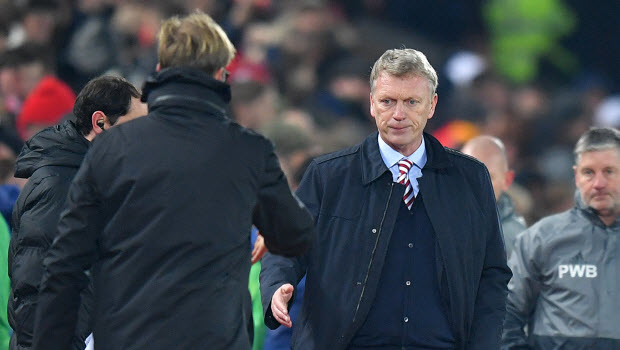 Sunderland manager David Moyes has admitted he needs to bring in some added quality to the squad when the January transfer window opens.
The Scot was appointed by Sunderland late in July after the departure of Sam Allardyce and he wasn't afforded a full summer to bring in reinforcements.
Moyes will be handed the chance to firmly put his stamp on the squad in January when the winter transfer window comes around.
Sunderland, who are priced at 1.50 to be relegated, have fallen to the bottom of the Premier League again following Saturday's defeat to Liverpool, while Swansea beat Crystal Palace to move ahead of the Black Cats.
The former Manchester United and Everton boss is keen to avoid being stuck in a relegation battle all season and feels new additions to the squad can drive them up the table.
The 53-year-old feels Sunderland currently have a very resolute squad but he believes they need a couple of players who can help to raise the standard in the squad.
Moyes told reporters: "I think we need to add a level of player to take us up. "The club have always had a resolute group of players because of the way Sunderland have kept themselves in the Premier League.
"We are trying to add a bit of quality and build the club up. We've got to hope that we are able to add. "It's so important we keep close [to the teams above] but you can see in the Premier League that you never know how the results are going to go."
Leave a comment