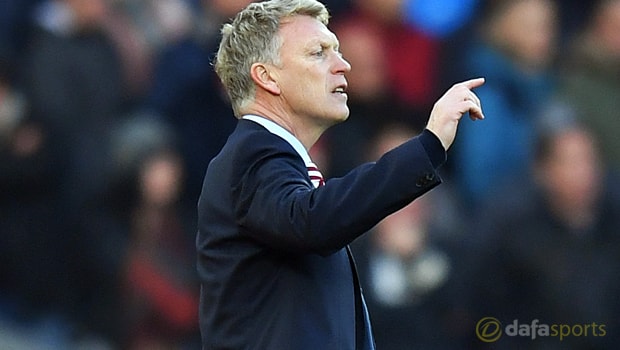 Sunderland manager David Moyes believes the club can now start thinking about finishing mid-table this season after recently finding their feet.
The Scot was a late appointment by the Black Cats, who are priced at 1.83 to be relegated, following the exit of Sam Allardyce and he struggled to get a strong performance out of his squad in the early stages of the campaign.
The north east club failed to pick up a victory from their first 10 games of the Premier League campaign, however, they now find themselves with three wins from their last four outings.
Moyes believes the squad are now starting to get to grips with the way he wants them to play, and having seen off Bournemouth, Hull and Leicester, there is renewed reason to be positive.
Sunderland have climbed off the foot of the table and they now sit 18th and just one point from safety as they start to consider moving out of the bottom three for the first time this term.
The former Manchester United and Everton boss believes he has seen a change of late and hopes that can continue as he wants the club to achieve a mid-table finish by the end of 2016-17.
Moyes said: "There has been a change. "If you'd said to us a month ago that we'd win three of our next four games, I don't think there would have been many people who agreed with you.
"We're going to have to keep this run going as long as we can, and if we can't do that then we're going to need two or three more runs like this over the course of the season if we are going to give ourselves a realistic chance of continuing to be a Premier League club.
"I want us to start looking towards the middle of the table."
Leave a comment