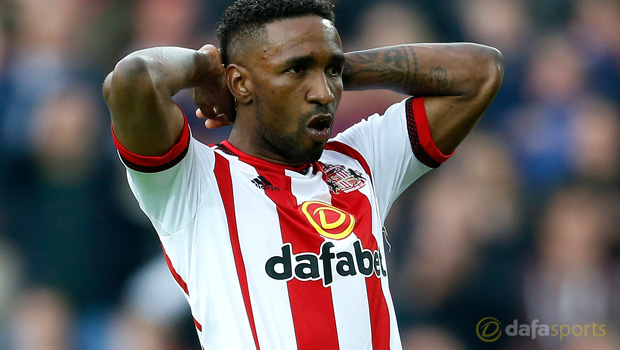 Sunderland forward Jermain Defoe insists he is feeling fit as he continues to be put through his paces by Sam Allardyce and his staff at their Austria training camp.
The former Tottenham star is currently away with the rest of the Black Cats squad as they prepare for the 2016/17 campaign.
Allardyce's men only just staved off relegation last season and the former Bolton and West Ham boss is determined to get his troops fit as they try to finish higher up the league.
The Sunderland squad have been cycling, lifting weights and running throughout their Austrian camp and Defoe admits it has been hard work.
The 33-year-old admits he did some training on his own before linking back up with the rest of the squad and as a result he is feeling fit and ready to go.
Defoe told the Sunderland Echo: "It's been hard work but it's been good. "It's a nice place and quiet so everyone can focus, and the lads have looked forward to coming back, seeing each other again and getting down to the hard work.
"We want to have a good start to the season so it's important that we put the hard work in now.
"We are doing three sessions a day which is never easy – but like I said, it's important and we need to make sure that we're flying when it comes to the first game of the season."
Leave a comment