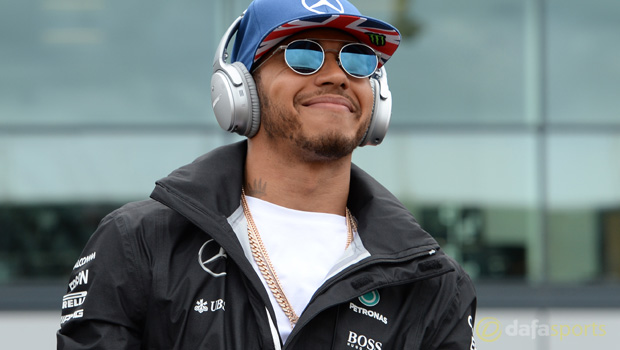 Mercedes' Lewis Hamilton insists he is more than ready to handle the pressure as he prepares to race in front of his home crowd at the British Grand Prix.
Over 100,000 fans will cheer the world champion on at his home GP, with support split between him and former world champion Jenson Button, who is now at McLaren.
Hamilton, priced at 1.44 to win Sunday's race, will start on pole after a stunning lap on Saturday.
His first lap during Q3 was disqualified after he exceeded the track limits, but he then returned to launch himself to the front of the grid.
He out-qualified team-mate Nico Rosberg by 0.3seconds, with the German just finishing in front of Red Bull duo Max Verstappen and Daniel Ricciardo.
A victory on Sunday would see Hamilton match Nigel Mansell's record of four British GP victories and the former McLaren star insists he is not fazed by the pressure.
"Imagine the most pressure you can possibly be under," he told Sky Sports. "I quite like it, for some reason. I feel like I've been under pressure all my life. More often than not I feel comfortable in that scenario.
"When I'm having an argument with someone I feel less comfortable because I don't like confrontation.
In a car I think it's to do with confidence, in a car I have belief in my ability.
"I do enjoy it. I often do things the harder way – I don't know why."
Leave a comment