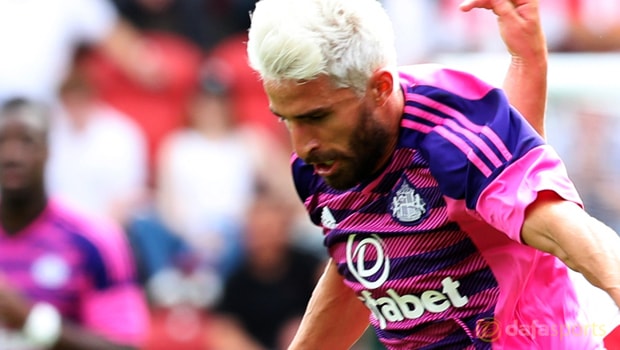 Sunderland forward Fabio Borini insists he is ready to help the club get out of the relegation zone after returning to the first team on Wednesday night.
The Italian has been missing for three-and-a-half months with a thigh injury but he featured for 82 minutes in the 1-0 defeat to Chelsea.
The 25-year-old suffered a serious injury at the end of August after his adductor muscle detached from the bone during the draw with Southampton.
Borini's return was a timely boost for the Black Cats as Victor Anichebe was ruled out of the clash at Stamford Bridge.
The former Liverpool man admitted it was frustrating to see his side struggling while on the sidelines but insists he is now ready to play his part.
Borini said: "It was tough for me because I always want to play – even if I only have one leg! "I will always try to play but yes it has been a tough period because you see your teammates doing what you love to do.
"And you just want to be out there playing too." The forward feels he can have an impact if he gets the opportunity to start again as Sunderland, who are priced at 1.44 to be relegated, look to claim all three points when Watford visit on Saturday.
He added: "I was waiting for the opportunity, I have worked for it. "I think I deserve to be in the team and it was good to almost play the whole game.
"I didn't feel that tired as you would expect after three-and-a-half months out. "I am naturally fit as the manager said and the staff know that.
It wasn't a problem to play 82 minutes in my first game back. "I have worked really hard for this. That is what I am all about."
Leave a comment