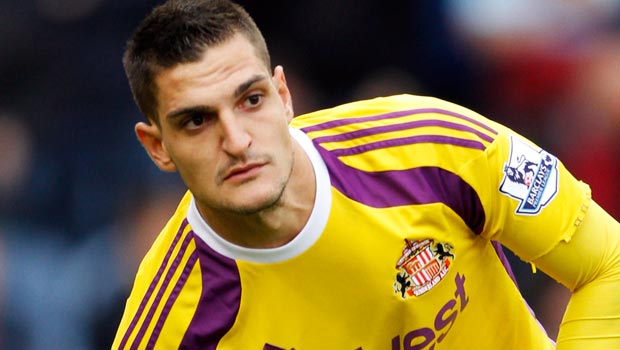 A Sunderland fanzine has said goalkeeper Vito Mannone's offer to refund fans after the team's dismal performance in their 8-0 thrashing at Southampton is "complicated".
The Italian had indicated he would talk to his team-mates to see if a deal could be arranged to cover tickets and travel expenses.
However, Chris Thompson of A Love Supreme said: "What sort of precedent will it set?
"The logistics are complicated. A refund of the ticket might be sufficient as a gesture."
The cost of refunding fans' expenditure has been estimated at as much as £450,000 – about £25,000 from each of the 18 players in Saturday's squad to reimburse each fan £180.
However, Thompson believes Sunderland's away support spent closer to a total of £200,000 to attend the game, which in turn would mean that it would be £11,000 from each Sunderland player to refund each fan £80.
"We offered £40 coach return to the game and the most expensive tickets were £24. But some fans might have taken the train or driven," Thompson added.
"It was embarrassing and Sunderland are the laughing stock of English football at the moment, but is it right for football?
"It is three points that we didn't gain and if we beat Arsenal at home next week all will be forgiven."
The Black Cats are 5.00 to beat the Gunners on Saturday.
Leave a comment