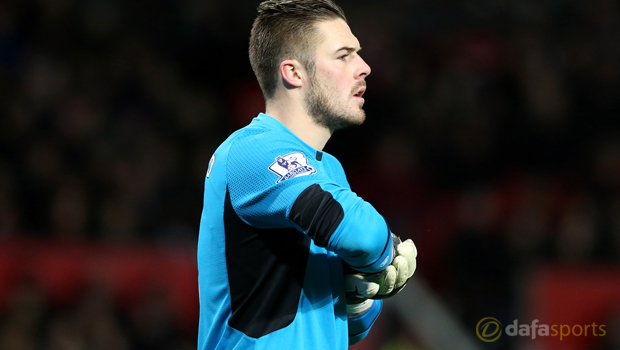 Stoke goalkeeper Jack Butland has called on the squad to put an end to their recent poor run of results but insists there is no need to panic.
The Potters are without a victory in their last six outings in all competitions and have crashed out of the FA Cup and League Cup during that period.
Stoke's struggles have also seen them tumble down the Premier League table and they currently sit 11th with 13 games still left to play after losing their last three games 3-0.
Boss Mark Hughes has splashed the cash over the past two seasons and was widely expected to push on for a European finish this season.
However, they are eight points adrift of fifth-placed Manchester United and need to address their issues soon or risk seeing their campaign fizzle out.
Bournemouth are the next opponents for Stoke before meetings with strugglers Aston Villa and Newcastle.
Despite Stoke not having found the back of the net in their last five outings, Butland insists it is not time to press the panic button.
The England international is certain they can start to find the sort of from that saw them defeat Manchester United and Manchester City as they look to climb up the table.
Butland said: "It's not any kind of crisis. But there's things that need to be addressed and words need to be had.
"We've got to try and make sure that performances like this don't continue, in terms of keeping clean sheets and putting the ball in the back of the net, which we've not done enough of."
Leave a comment