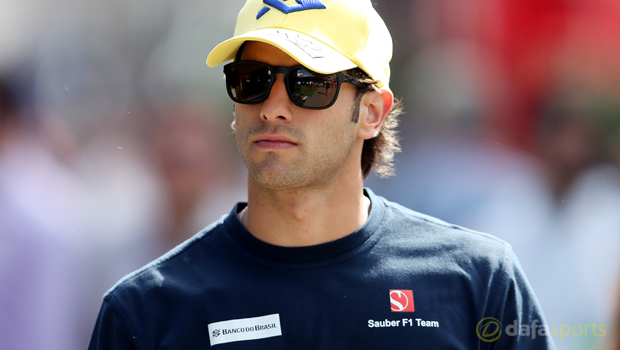 Sauber have confirmed that they will not have their 2016 vehicle ready for the first testing session in Barcelona but Felipe Nasr insists that is not a "big problem".
Nasr picked up 27 points as he made his debut in Formula One last season after agreeing a contract with Sauber.
However, preparations for 2016 appear to be behind schedule as the team confirmed they will not debut their new C35 vehicle in Barcelona in the first official pre-season test, although it has passed all the necessary FIA crash tests.
Sauber believe that it will be ready for the second round of testing in the Catalan capital, and they will use a modified version of their 2015 car for the first testing session.
The Brazilian believes that the delay will not have a detrimental effect on the team's prospects for the new season, although he admitted it is not ideal.
Nasr said: "It's not ideal, but we will have a little more time to work on the new car. I don't think that it will be a big problem, even though we have only four days to understand the car before going to Melbourne.
"There will be many innovations on the car, including the packaging of the Ferrari power unit. I do not expect the first steps to be easy; it will take a bit of time to optimise everything."
The 23-year-old is confident that the team can really kick on this season and feels that they have the chance to make a big step forward.
He added: "I think we have a lot of room for improvement [for this year], and I hope we will make a big step forward."
Leave a comment