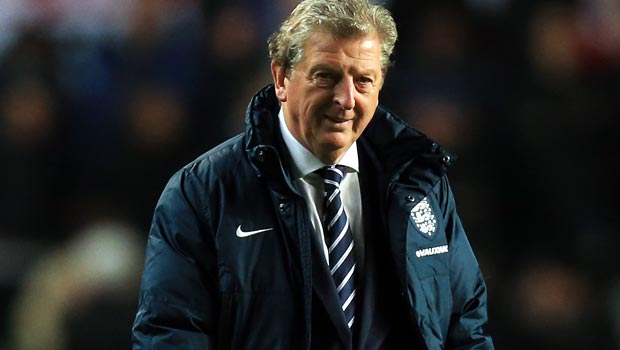 England boss Roy Hodgson has said that young midfielder Raheem Sterling asked to 'sit out' the national side's 1-0 win over Estonia on Sunday.
Hodgson told the media after the Euro 2016 qualifier that the 19-year-old had complained about feeling tired on the eve of the game.
"He said, 'I'm feeling tired, I'd rather sit this one out'," said the England manager.
However, it was clear to see the 67-year-old's disappointment at being asked by the player to be rested, saying: "it's unfair if all the expectations to give the player a little bit of a break fall on me."
Liverpool's Sterling did eventually come on in the game at the A Le Coq Arena in Tallinn, and it was he who won the free-kick which led to captain Wayne Rooney's 73rd minute goal, his 43rd international goal.
Sterling's club-mate Adam Lallana started in place of him after an impressive second half substitute performance against San Marino on Thursday night, and Hodgson said it was an easy decision to play the former Southampton man in Sterling's place.
"It was simple one. When he suggested he wasn't 100% in terms of fitness and recovery, it would have been foolish to leave a player like Lallana, who is raring to go, out of the team," said Hodgson
However, he added: "having Sterling up your sleeve can be a very, very important factor."
Matchday 3 of the qualifying campaign continues on Monday 13th October, with Wales 1.72 to win their game against Cyprus (7.12), while Euro 2012 finalists Italy are 1.05 to come away from Malta with the win
England's next Euro 206 qualifier will take place at Wembley against Slovenia on Saturday 15th November.
Leave a comment