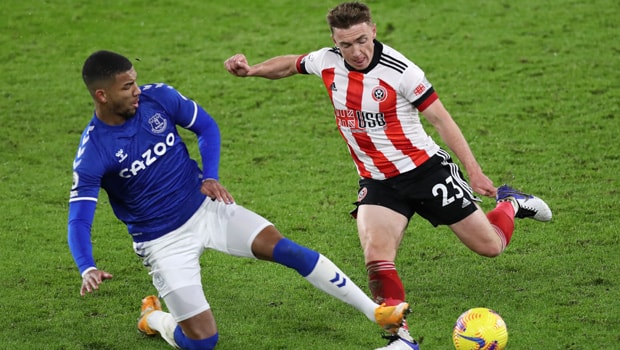 Premier League strugglers Sheffield United continued their poor run of form and a poor start to the season with another 0-1 loss to Everton that at the Bramall Lane on Saturday.
The latest result makes it 15 games for Sheffield United without a win and one of the joint poorest starts to the season in any of England's top 4 leagues by any club.
Southport, Barrow in 1970-71 and Newport County in 1975-76, all in the fourth tier of English football, are the only other sides to share such an unwanted record and start to a season.
The team's midfielder Ben Osborn revealed the team's mood after the loss at the Bramall Lane on Saturday and explained that the team is embarrassed to be bottom of the Premier League.
The Blades are winless in 15 League games this season and have only won 2 points. They also need 10 points to move out of the relegation zone.
Osborn echoed the task ahead and explained that while his teammates are embarrassed about the position, they do not lack the motivation to stay up, albeit it's going to be challenging to achieve.
"It is going to be really, really tough [to stay up]. We just need to get that first win first; the lads are all motivated; we can't be any more motivated. We are embarrassed to be in this position, records we don't want, we just need that first result," Osborn said.
Everton's Sigurdsson scored in the last ten minutes of the game to give Everton their fourth win in five games.
The search for Sheffield United's first win of the season will be on again on the 29th of December at the Turf Moor against Burnley. It will also be their last game of the year.
Ironically, Sheffield United only missed a Europa League spot last season by whiskers.
Leave a comment