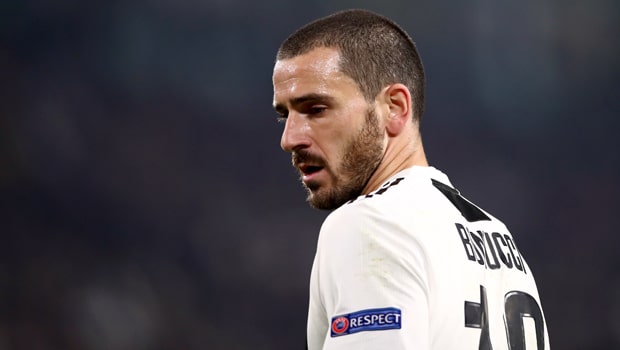 Players in the Italia Serie A have begun donating money to hospitals to help Italy get through the Coronavirus pandemic.
Some of the players include Leonardo Bonucci, Josip Ilicic and Lorenzo Insigne.
The governing body had postponed the Serie A games till April 3. They are hoping that the virus which has affected some players would have subsided, and actions will resume as planned.
The dreaded virus has forced games in the Serie A, B, and C to be postponed with Italy being the second most affected country behind China where the virus emanated from. The death toll in Italy currently stands at 1,441 with another 1,518 in intensive care and 17,750 suffering from the respiratory disease.
To help hospitals at breaking points, players are now using their time, influence, and money to raise funds with Bonucci, who plies his trade with Juventus donating €120,000 to the Città della Salute hospital in Turin. He is familiar with the hospital because his infant son had life-saving surgery there.
Insigne, who is also Napoli's skipper, donated €100,000 to the local Cotugno hospital in Naples. The Italian international also urged his social media followers to do the same.
Ilicic, who has been having a spectacular season with Ataklanta with four goals in the 4-3 Champions League win over Valencia on a historic occasion, gifted his match ball to the Papa Giovanni XXIII Hospital in Bergamo.
The striker said it was a sign of closeness, gratitude, and affection for the doctors and other medical practitioners for their efforts in fighting the horrific virus.
As part of the gesture and support towards fighting the pandemic virus, Atalanta fans also donated €60,000 to the hospital. €40,000 from the money consisted of the amount they would have collectively spent on the trip to Valencia, a game that was played behind closed doors with ultras groups contributing the  €20,000.
Players of the club and coach Gian Piero Gasperini also raised another €50,000 for the hospital.
In a related development, Inter, Juventus, Parma, and others have all also set up fund-raising pages to get the resources the hospitals need during this crisis.
Inter has already raised and donated €500,000 for the local hospital and research. The fund was to help in finding a cure for the virus.
Bergamo is the hardest-hit region in the country. The virus has made local newspapers have more obituaries daily than usual.
Leave a comment