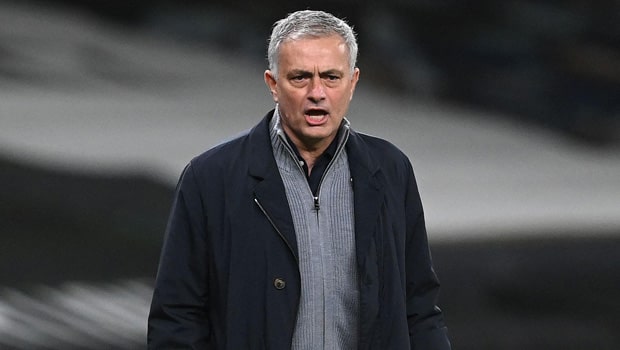 New Roma boss Mourinho has already started to define his transfer objectives to put together his project in the Italian club.
According to Telegraph reports, the Portuguese coach is planning to sign Manchester United goalkeeper Sergio Romero.
Romero is not part of Solskjaer's plans. Actually, this season, the Argentine goalkeeper has not participated in any Red Devils game and does not have effective minutes on the pitch.
Henderson and De Gea are Solskjaer's favorite goalkeepers. And even though it seems that De Gea could leave the club on loan for the next season. This does not guarantee Romero a spot as the second goalkeeper.
In fact, the club is rumored to be in talks with former United player Tom Heaton to return to Old Trafford to fill the position of the second goalkeeper.
Therefore Romero would look for a new club that would guarantee him some action.
During Mourinho's tenure at Old Trafford, Romero made 61 first-team appearances. Romero seems to have had a good relationship with Mou ever since.
In fact, under the direction of the Portuguese, Romero lived one of his best seasons, with 12 appearances in the 2014-15 Europa League, which would end up winning by Man U.
Romero is keen to reunite with Mou, and Roma would be ready to offer him a three-year contract. In addition, the club would take advantage of the fact that Romero's contract with the Red Devils ends this summer. So the player could get to the Roman club at zero cost.
Romero knows Italian soccer well as he played for Sampdoria from 2011 to 2015, where he made 75 appearances.
Leave a comment