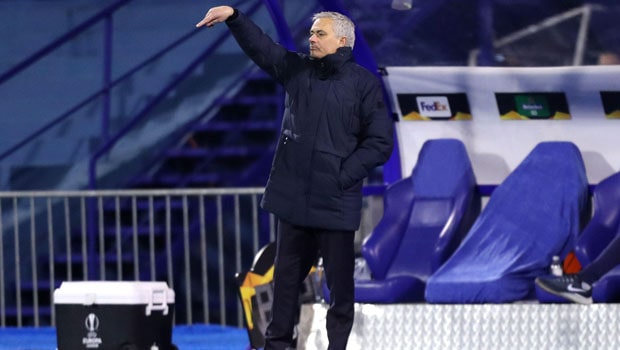 AS Roma announced earlier this week that José Mourinho would be taking over as the manager for the Italian club in major need of a revamp. Mourinho is no stranger to Italy as this will be his second spell in the nation following his success back in the day with Inter Milan.
"We are thrilled and delighted to welcome José Mourinho into the AS Roma family," club president Dan Friedkin and vice-president Ryan Friedkin said in an official statement through the club's website.
He will join as the Roma boss on a three-year deal, as it was reported that Roma's sporting director, Tiago Pinto, had his eyes set on the former Tottenham manager.
"The appointment of José is a huge step in building a long-term and consistent winning culture throughout the club," the statement added.
Mourinho, age 58, is no stranger to success in the sport. He is one the sports most successful coaches with 25 titles to his name.
Roma has yet to win a trophy since 2008.
"Thank you to the Friedkin family for choosing me to lead this great club and to be part of their vision," Mourinho said. "After meetings with the ownership and Tiago Pinto, I immediately understood the full extent of their ambitions for AS Roma. It is the same ambition and drive that has always motivated me and together we want to build a winning project over the upcoming years.
Mourinho has not only won top-flight championships in Spain, Italy and Portugal, but he's also a three-time Premier League champ.
That level of success doesn't happen by chance.
"The incredible passion of the Roma fans convinced me to accept the job and I cannot wait to start next season," Mourinho added.
Leave a comment