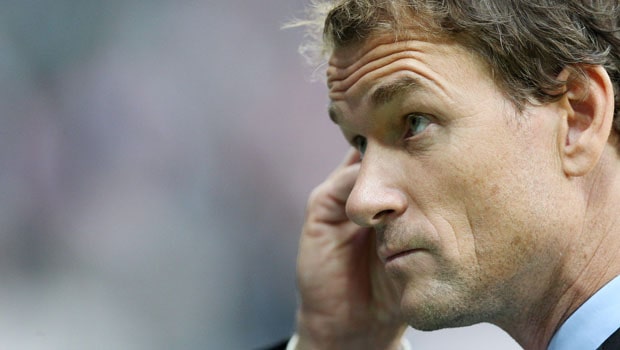 The former goalkeeper of the German national team and the English club Arsenal, Jens Lehmann, has been removed from his position on the board of directors of Hertha Berlin.
Lehmann mistakenly sent a message with racist cognitions to Dennis Aogo, part of the Sky Sports commentator roaster.
Aogo, of Nigerian origin but with German nationality, played for clubs like Schalke 04, Stuttgart, and Hannover 96. The player retired last summer and has since joined the Sky Germany commentary team.
The message was apparently for another of the network's commentators, but Lehmann mistakenly sent it to Aogo himself.
The WhatsApp translated from German said: "Is Dennis basically your token black guy?"
Aogo did a screenshot of the message and posted it on his social networks. As a result, the controversy broke out, and a few hours later, Hertha Berlin decided to sack Lehman from the club.
Lehmann held a seat on the Board of Directors of Hertha Berlin as a representative and advisor to the main shareholder, Lars Windhorst.
A spokesperson for Tennor Holding company that owns the club gave a press conference to announce the decision; he said: "We have canceled the consultant contract with Jens Lehmann, which puts an end to his activity on the Board of Directors of Hertha Berlin. The incident is not compatible with the company principles."
Lehmann gave statements to Blind, where he said that he had apologized to Aogo immediately after sending him the message. He also affirmed that he was not trying to be harmful or racist but did not choose his words well. He ultimately assumed full responsibility for the message, although he did not reveal who it was originally intended for.
Leave a comment