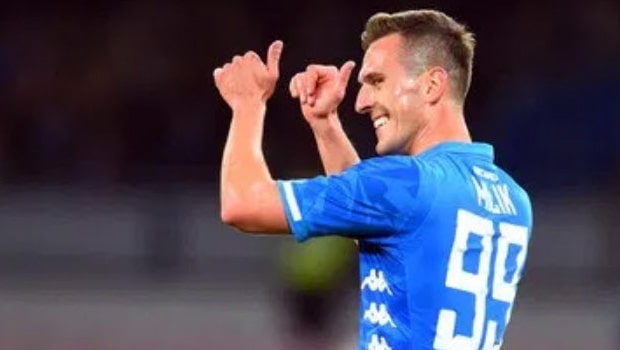 Marseille coach, André Villas-Boas has described Montpellier striker, Gaëtan Laborde as a player with an expensive price tag.
He stated this at a press conference on Monday when asked if he would be interested in having the French striker in his squad as he continues the quest for Ligue and Champions League places.
The former Chelsea boss, who noted that it not right to be talking about the player as his club plans to face Montpellier in the domestic league, pointed out that the striker is having a good run of form, which has resulted in a lot of goals. However, he stated that he would be making more sales than buying in the current winter transfer window.
Marseille has also been linked with Napoli's outcast, striker Arkadiusz Milik. The Polish striker has been out of the team after failing to secure a move away from the club last summer.
Known to be a goal poachers, Milik has been linked with a host of clubs. Villas-Boas, who confirmed the club's interest in Milik, noted that the club has many targets in the present window, having failed to achieve sort in the summer window.
So, one of the Ligue 1 club's target is a center forward role, and Milik will be a good buy as he is expected to fit into the role.
However, the former Porto boss noted that he not the only option and could also be the most difficult to attain. This is because of his record, which has made him an important player.
Villas-Boas will be holding a meeting with Marseille owner Frank McCourt about the January window to know the players they can bring into the club and release.
This means that Marseille is looking at several alternatives should Milik fail to join the club. Milik almost joined Roma last summer. His reluctance to leave Napoli made Edin Dzeko not to be released by the club to Juventus.
The Bianconeri eventually went for Alvaro Morata, who has formed a good partnership with Cristiano Ronaldo.
Although Marseille has shown interest in the striker, Villas-Boas admitted that there was no conversation between the two clubs over a potential transfer. So, it means discussions have not even started, not to talk of it reaching an advanced stage.
Marseille is currently fifth on the Ligue 1 table with 28 points, with two games in hand.
Leave a comment