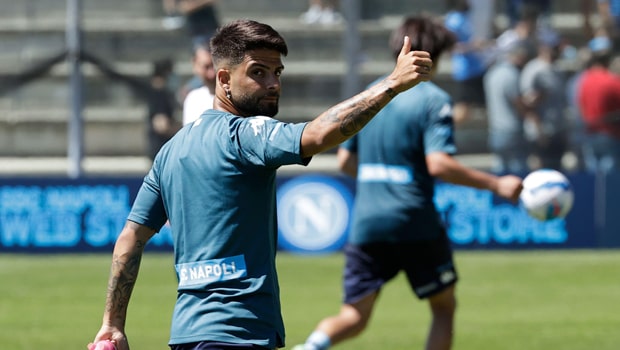 After Romelu Lukaku to Chelsea, Inter Milanareare is hoping to reinvest at least part of the gain.
The lanky striker returned to the club that first signed him from Andelect in a deal that cost almost 100m Pounds.
Meanwhile, they have signed Edin Dzeko from AS Roma. The Bosnian is a direct replacement for Lukaku.
But it seems the Nerrazurri are not going to stop bringing new players to the club. passengers
The recent development has made Inter to be running for Lorenzo Insigne. The winger had a fantastic European Championship where he scored some mesmerizing goals to help Italy to the final and eventually lifted the trophy.
According to Sky Sport Italia, Inter are willing to discuss with Napoli about a €25-30m Napoli asking price.
Meanwhile, Insigne has just a year left on his current deal with the club. This is an opportunity for the Partenopei to cash on their captain instead of waiting till the end of the season that will see him leave for free.
Italian media said Napoli is unwilling to meet his demand for a pay rise, causing the talks on further extension. This is in contrast to what he wants as Napoli offered a lower salary than he currently earns.
So, it is an opportunity for Inter to open negotiations and signed him for a bargain fee.
Meanwhile, Inter Milan feel that €25-30m is too much for a 30-year-old who has entered the final year of his contract.
This has thus given the Nerazzurri the edge to negotiate it down to €20m or even less.
Meanwhile, the alternative to the Italian winger is Lazio's, Joaquin Correa. They may not go for the winger because Lazio asking price is at €35-40m.
The high work rate of Insigne in Napoli is effective. Last season, he contributed 19 goals and 11 assists in 48 competitive games for Napoli.
Leave a comment