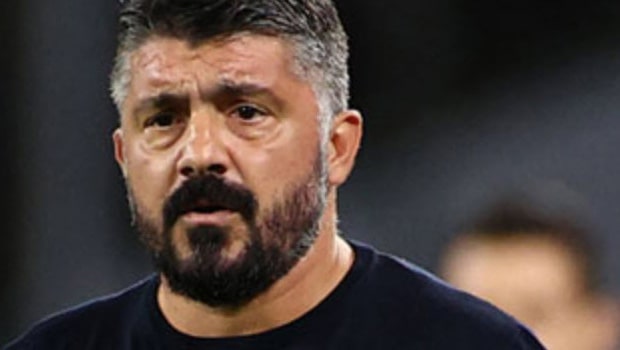 Indications have shown that Napoli boss, Gennaro Gattusso could lose his job depending on the results of the team in the next two games against Atalanta and Juventus.
Napoli had beaten the La Dea 6-1 in the first leg, but they suffered a 2-1 loss against Genoa, in a match wish saw them waste many goalscoring opportunities.
Italian media, La Gazzetta dello Sport reported that Napoli President Aurelio De Laurentiis was furious over the recent defeat giving the former Italy midfielder two games to prove himself.
The 2-1 defeat at Genoa leave the Azzurri fifth in the Serie A table, three points off top four,  with a game in hand.
So, the outstanding game is a match against the Bianconeri which was initially ruled as a walkover for the Turin giant because Napoli failed to show up for the match due to COVID-19 cases in their camp.
The game against La Dea is the decider of the Coppa Italia semi-finals on Wednesday. They will later host Juventus in a Serie A clash at the Stadio Maradona on Saturday.
Italian media reported that De Laurentiis has already got in touch with former Chelsea boss, Rafa Benitez, as a potential replacement for Gattuso.
La Gazzetta dello Sport also reported that former Torino coach Walter Mazzarri is another candidate being planned to take over at the Stadio Maradona until the end of the season.
According to recent reports, the Napoli boss offered former Juve coach, Maurizio Sarri the job, but he declined the offer.
It could be recalled that ADL, has denied the reports, describing them as 'fake news'. It was reported that he was planning to fire both Gattuso and director Cristiano Giuntoli.
Gattuso also reacted to the constant reports of his imminent sack at Napoli after their 4-2 Coppa Italia win over Spezia on January 28.
Leave a comment