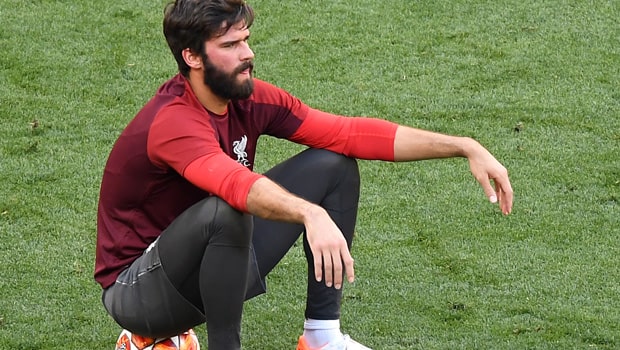 Manchester City stretched their points gap on the top of the Premier League table to five points on Sunday with a 4-1 win over Liverpool, in an error-laden night for Liverpool's goalkeeper, Alisson.
Midfielder Ilkay Gundogan also had a big impact on the match scoring twice and missing a penalty, a duty Mohamed Salah did without mistake to give Jurgen Klopp's side the consolation.
Liverpool was already seven points behind Manchester City before the game after losing back to back home matches – first against Burnley, then against Brighton.
Jurgen Klopp's side had hoped to bounce back from recent setbacks, but their woes were compounded in the 36th minute as Fabinho committed a foul in the box, and City was awarded a penalty.
Germany midfielder, Ilkay Gundogan failed to convert at that moment as the first half ended without a goal.
However, he atoned for his miss immediately after the break with a goal in the 49th minute from a rebound off Phil Foden's shot.
Egyptian forward, Mohamed Salah, equalized in the 63rd minute after Ruben Dias committed a foul in the box.
The errors then followed from the Brazilian goalkeeper in between the sticks for Liverpool. Two misplaced passes within three minutes helped City extend the lead.
Allison's clearance in the 73rd minute found Foden, who set up Gundogan for his second goal of the night.
Three minutes later, Bernardo Silva also got a gift of a pass from the goalkeeper before crossing to Sterling, who scored with a header.
England midfielder Phil Foden then capped the night with an outstanding strike that sealed an emphatic victory that may have possibly ended any hopes of title defense for Liverpool.
Manchester City manager, Pep Guardiola, restated the commitment of his team not to over celebrate or get carried away with the result.
"Today we will celebrate, but tomorrow our feet will be on the grass again. In February no one is champions. I cannot predict the future all I can predict is work and work." he said.
Leave a comment