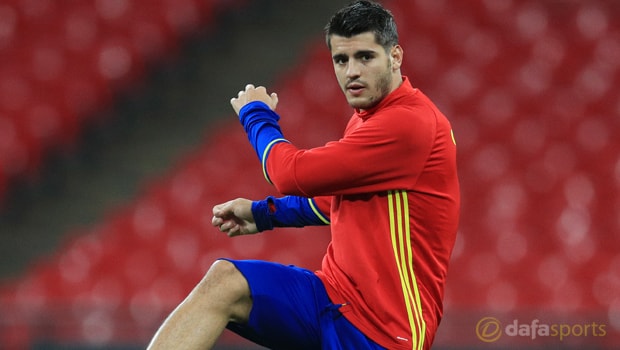 AC Milan sporting director Massimiliano Mirabelli says the Serie A giants are hopeful of securing Real Madrid striker Alvaro Morata, but only on their "conditions".
Morata has been heavily linked with a move away from the Bernabeu this summer.
Manchester United were also rumoured to be keen on his services although Old Trafford boss Jose Mourinho recently said the La Liga club's asking price was too high.
Mirabelli is also determined that Milan won't be held to ransom in their pursuit of the 24-year-old Spaniard, who scored 22 goals in 47 appearances last season.
"We've been after him right from the start," Mirabelli said. "There were some complications that emerged between the final of the Champions League and when other clubs who were interested arrived, so it all cooled down.
"It could heat up again, though, but only on our conditions." Milan have made nine signings already this summer and Juventus centre-back Leonardo Bonucci is soon expected to become the 10th arrival.
Mirabelli says it was a quick development that allowed them to attract the Italy international defender and he feels signing Bonucci is a big statement for Milan.
Mirabelli said: "We still haven't realised it. We said 'either we do it straight away or we don't do it.'
Along with [Sergio] Ramos, he is one of the best central defenders in the world, technically and in terms of his character. "Over the years, he's learned what it takes to win.
He's a really important signing in all aspects. Getting him from Juve wasn't easy, but we've sent out a big signal. I can't find the words to explain what it means."
AC Milan are 7.50 to win Serie A next season, with Juve the 1.60 favourites to retain their crown.
Leave a comment