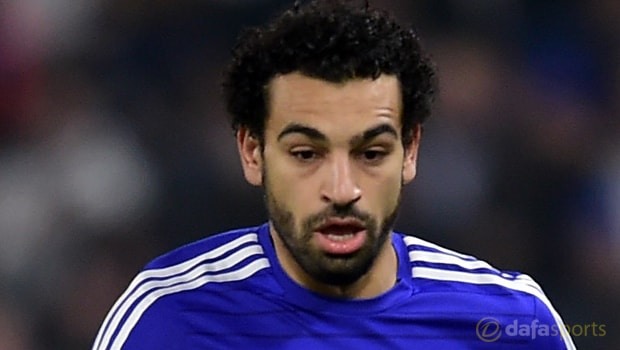 Mohamed Salah was not ready for the Premier League when he was at Chelsea, according to his new club manager Jurgen Klopp.
Now 25, Salah joined Chelsea in 2014 and struggled to make a mark, scoring twice in 19 appearances before being loaned out to Fiorentina and then moving to Roma in 2015.
Liverpool boss Klopp last month brought the Egypt international back for a second stint in the Premier League, paying £34m for Salah's services.
The German uses the case of Kevin De Bruyne as an illustration that moving to such a big club and having limited opportunities to impress is not always something that should be interpreted literally.
Klopp has been an admirer of Salah since he first encountered him playing for FC Basel against his old club Borussia Dortmund and would have signed him for the Bundesliga club had Chelsea not got in first.
"A lot of players have shown it is quite easy to struggle at Chelsea. (Kevin) De Bruyne is one," Klopp said.
"The only thing that we really ignored was what he did at Chelsea. "When he was at Basel, we (Dortmund) played them and we didn't know him. It was unbelievable.
The moment I said 'let's go for him' he was already at Chelsea. "Then he struggled at Chelsea because it was too early.
The question is 'what did you not see in him?' because he played all inclusive football.
He was quick, he played a lot of games, he created goals and chances, and he scored by himself."
Salah impressed at Roma where he was directly involved in 58 goals in just 83 matches for the club.
Having another left-footed option in his ranks is going to be important for Liverpool, according to Klopp.
"He is left-footed and we don't have too many of them in the team. It all makes him really valuable for us," Klopp said.
"I'm happy for the moment, but he needs to learn a lot.
We have to start working on the physical part and the technical part." Liverpool are 12.00 to win the Premier League title next season.
Leave a comment