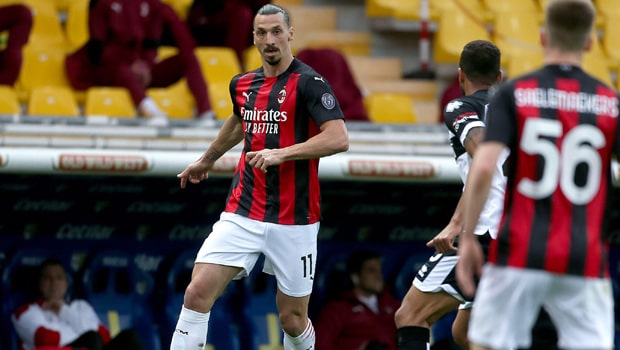 Indications have shown that AC Milan is set to announce that lanky striker Zlatan Ibrahimovic has extended his stay at the club.
Ibrahimovic, who joined the Rossoneri during the winter transfer window of 2020, had expressed the intention of staying further at the club he has helped bring to reckoning in the league.
According to Sky Sport Italia, Ibrahimovic, who recently went out of international retirement for Sweden ahead of the Euros 2020, will sign a new deal today.
Both parties had reached an agreement to extend his stay with the Rossoneri for a further season. The media also reported that it could be made official in a matter of hours.
The report further stated that there remain only minor bureaucratic details to be solved between the Rossoneri lawyers and the players' representatives before the announcement.
Ibrahimovic, who was also affected by injuries this season, continued his goalscoring form for the Diavolo, scoring 15 goals in 17 Serie A games this term, helping the club to the second spot so far.
According to reports, the 39-year-old has been offered a deal worth €7.5m a season plus bonuses, including appearances, goals, and other team targets.
The 39-year-old was not part of the team defeated 2-1 by Sassuolo on Wednesday night due to an injury. He has so far missed 16 matches this season due to injuries.
Meanwhile, AC Milan also dropped the hint that the deal will be signed soon.
On their social media page, the Diavolo wrote: "what's happening with a graphic showing a table a player will sit to sign a deal.
His current deal expires on June 30, but negotiations have reached an advanced stage for several weeks.
The Rossoneri needs a leader in the team, and the Swede has offered that, which has also brought confidence to the young players who are now aiming to return them to the Champions League after being absent in many seasons.
Leave a comment