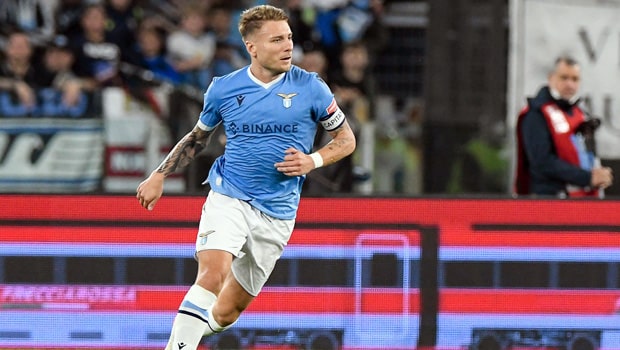 Italian Serie A side, SS Lazio will be without their top striker, Ciro Immobile and Pedro for Saturday's Serie A game against Juventus.
The situation has left the Rome club with a revamped front three.
They will have to do all they can to secure at least a point against the Bianconerri at the Stadio Olimpico.
Calf injury had forced Immobile, out of international duty for Italy. The striker missed the World Cup qualifiers against Switzerland and Northern Ireland where the Azurris recorded two straight draws.
They will be involved in another playoff game to qualify for the 2022 World Cup after Switzerland won the group on the final day.
After opting out of the international games, Immobile had hoped to be fit again for this weekend. Although he has resumed light training, it looks like he will be out of the top clash.
Tuttosport also reported that the latest tests performed at the Paideia clinic this morning showed the calf muscle injury is yet to heal. So, Immobile is not ready for a step up in the routine.
Now that he will be out of the Juventus clash, the Italian striker cannot be ready for Saturday or the Europa League. He will be aiming to be back against Napoli on November 28.
Pedro had, on the other hand, limped off during a reserve game. The Spaniard is suffering from a suspected sprained ankle.
Thus, Maurizio Sarri might have to start Vedat Muriqi and Manuel Lazzari upfront. Felipe Anderson could complete the front three.
Meanwhile, Raul Moro is another potential candidate.
Lazio President Claudio Lotito has criticised the Italian medical staff over Immobile's injury.
The patron, who noted that extending Maurizio Sarri's contract is 'natural.'
Speaking to reporters at a press event ahead of Saturday's Serie A clash with Juventus, Lotito who is running for a Senate seat in Ital pointed out that if the medical approach had been the one used by Lazio, they probably would have a completely different situation.
Leave a comment