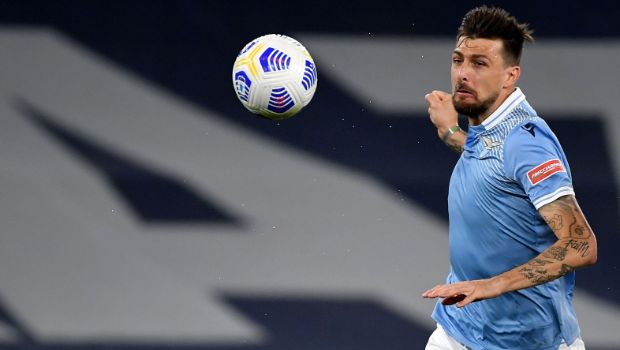 As the summer transfer window draw to a close, Lazio defender Francesco Acerbi might reunite with Simone Inzaghi at Inter Milan
This was revealed by Federico Pastorello, his agent, who was at Inter's headquarters on Tuesday evening in a bid to push along a transfer.
Acerbi, who has been on exile from the Rome club, wants an exit after suffering a complete relationship breakdown with the fans.
This made the 35-year-old Italian centre-back hand in a transfer request at the end of last season.
According to reports, Acerbi had turned down approaches from both Monza and Torino in a bid to be reunited with Inzaghi in Lombardy.
From the look of things, his patience may finally be rewarded.
Calciomercato.com reports that Pastorello arrived at Inter's headquarters this to continue the negotiations, as he is also keen to get Acerbi's transfer from Lazio across the line.
Speaking after visiting Inter's headquarters, the agent said the meeting went well.
*It went well; we just took stock of the situation; it's known that Inter are looking for a central defender. Let's see if it will be Acerbi or someone else. I have to be honest that they were honest in confirming that there are other options.
"The guy being Italian and having already worked with Inzaghi may be one of the candidates. We have taken a small step forward, though, because Lazio have opened up to a loan deal," he said.
Acerbi would be a low-cost option and may be the right reinforcement at this stage for the Nerazzurri.
He is likely to move to Inter on a loan deal with a buy option attached. It was also gathered that the Milanese club would be paying the entirety of his €1.8m net per season wages.
Acerbi, due to his exile, has not been paid his July and August wages. These are part of the issues Acerbi needs to resolve with Lazio. The club had requested him to waive his July and August wages.
Inter wanted a central defenders. Other players linked to the club include Trevoh Chalobah, Francesco Acerbi, and Manuel Akanji.
Written by Oladipupo Mojeed
Leave a comment