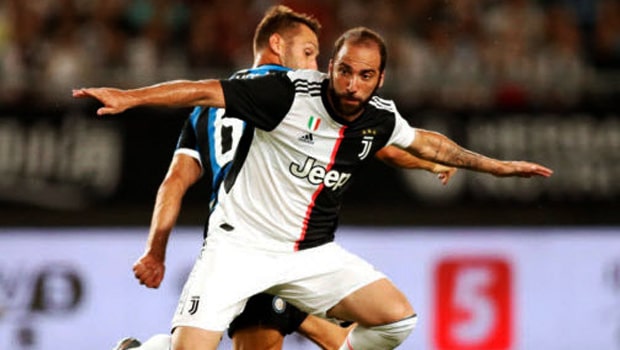 The big five football leagues of Europe, namely English Premier League, French Ligue 1, German Bundesliga, Spanish La Liga and Italian Serie A, have often been criticized for their predictability and having not enough upsets by the underdogs. Well, look no further than this past weekend for some major surprise results.Only a couple of days after beating last season's Champions League finalists Tottenham Hotspur 2-7 in London, German Bundesliga giants Bayern München hosted Hoffenheim at the Allianz Arena. Leading the Bundesliga after six rounds without losing a game, Bayern were heavy favorites to add to their win total as Hoffenheim is effectively only a lower mid-table team. Hoffenheim however, showed that they are no pushovers by grabbing a lead early in the second half and not giving up after Robert Lewandowski equalizer. The visitors hit back on 79th minute and held on to the lead to hand the reigning champions their first loss of the season 1-2. With the loss, Bayern fell third in Bundesliga, with both Wolfsburg and Borussia Mönchengladbach leapfrogging the Bavarians. The season is still young, but already there's a wind of change blowing in Germany.
The Premier League was set to be dealt between two teams, Liverpool and Manchester City. After eight rounds it looks like a done deal, with Liverpool leading the pack by eight points, winning each and every single one of their games. The challengers Manchester City took on Wolverhampton last weekend at home – and were handed an embarrassing loss without scoring a single goal. Wolves completely destroyed Pep Guardiola's game plan by remarkable patience and grit, frustrating the City players and then hitting back two goals in the last 10 minutes. After losing to Norwich and now Wolves, City is in contest for the 2nd spot with the likes of Arsenal, Chelsea, Leicester and Crystal Palace – all within two points. No Manchester United or Tottenham in sight.
Some things never change, though. It seems that in Serie A it's once again Juventus taking the spoils. Inter had their chance at home this weekend, but Juventus managed to snatch the win with Gonzalo Higuain late goal. The win puts Juventus ahead by one point over Inter and no losses up to date. In French Ligue 1, it is the similar story. Despite PSG sensationally losing to Reims a couple of weeks back, they're looking fine on top of the table with their usual challengers struggling. The top four features Nantes, Angers and Bordeaux – highly unlikely suspects.
Not much need to be said about La Liga. No matter how much it seems the top duo are struggling, they still manage to find a way to climb on top. It's Real Madrid as number one at the moment with 18 points, chased by Barcelona with 16. Third placed is – surprise, surprise – Atletico Madrid with 15 points. What else is new?
Dafabet offers
France Ligue 1 winner – PSG: 1.05
Italy Serie A winner – Juventus: 1.50
Spain La Liga winner – Real Madrid: 2.50
Germany Bundesliga winner – Borussia Mönchengladbach: 151.00
England Premier League winner – Liverpool: 1.60
Leave a comment