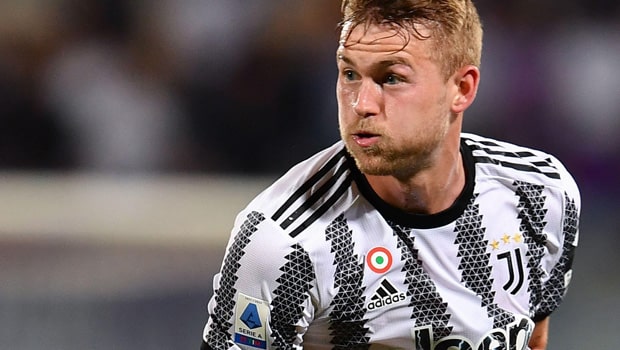 Juventus defender Matthijs de Ligt confirms is not in a hurry to sign a new deal with the Old Lady.
According to reports, the Dutchman is in talks to extend his contract, but no agreement has been reached yet.
The centre-back pointed out that he has had plenty of time and still has two years left on his current deal.
Since his contract at the Allianz Stadium runs out in June 2024, he is not expected to be nursing a move away from where he has been playing football.
According to reports in Italy, the former Ajax man is ready to pen a one-year contract extension provided that he will get a lower release clause.
It was gathered that De Ligt has a €125m clause in his present deal. The defender wants a new one in the region of €70-80m.
This could be an avenue to nurse a move away from the club at least next season should they fail to record any success.
The 2021 season is the first in a decade that Juventus failed to win a single trophy.
Speaking with ESPN, De Ligt admitted that there have been negotiations but revealed that he is yet to reach an agreement with the club.
The reason Juventus could want to tie down De Ligt is that Massimiliano Allegri has seen him as the future captain. The coach had named De Ligt as one of the future leaders at the club.
Pleased by the compliment, the centre-back has refused to commit his future to the club.
While noting that it is important that he develop himself, De Ligt said being named as one of the leaders for Juventus in the coming years means that he has developed well.
He added that it is necessary to keep taking those steps and keep growing.
Juventus signed De Ligt from Ajax in an €85m deal, including add-ons, in the summer of 2019. The Serie A side would want to make a profit on him in case any club wants his signature.
Being a young defender whose contract at the Allianz Stadium expires in June 2024 said finishing 4th with the club for two consecutive seasons is not his ambition.
Leave a comment