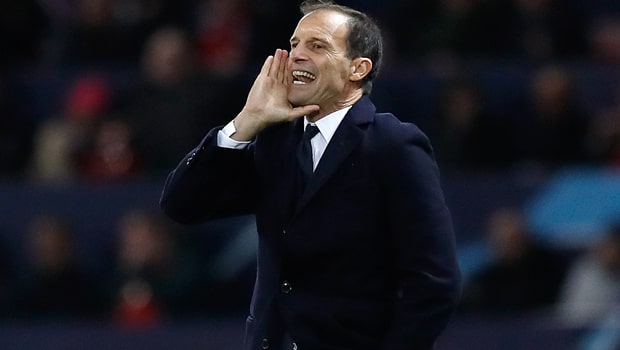 Juventus boss Massimiliano Allegri has claimed the club decided to end his reign despite winning another Serie A title this season.
The Italian giants confirmed on Friday that Allegri will move on once the current campaign ends on May 25.
Allegri has won five Serie A titles in a row since he moved to Turin, while he has also won the Coppa Italia on four occasions. He guided Juventus to two Champions League finals, but the Italian outfit lost both of them in 2015 and 2017.
After already signing Aaron Ramsey from Arsenal, Allegri was expected to carry on, but he claims the board want to go in a different direction next season.
"I leave a winning group that has the potential to repeat its success in Italy and have another great Champions League campaign," Allegri told a press conference.
"Unfortunately, some situations meant we couldn't go all the way this season. We talked, expressed our ideas on what was best for Juventus and the future of Juventus.
"After that, the club evaluated it and decided it was best that I wouldn't be the coach next season.
"The rapport with President Agnelli, directors [Pavel] Nedved and [Fabio] Paratici remains excellent. We've all grown together and the right moment has come to leave on the best terms.
"Some things were written that were not correct, suggesting I asked for a long contract, for a squad revolution and different players, but we never got to that. We simply realised it was best not to continue together."
Leave a comment