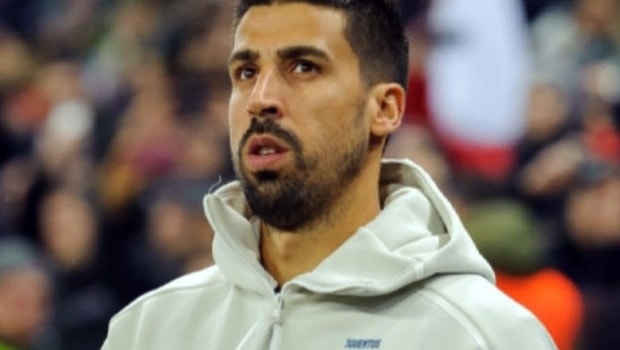 Juventus midfielder Sami Khedira has confirmed that he will be leaving the Bianconeri during the winter transfer window, which opens on January 1.
Football Italia had reported that the German World Cup winner could be moving to the Premier League and team up with Everton.
The German midfielder is yet to make an appearance for the Old Lady this season. His name was also omitted from the Bianconeri's Champions League squad list.
Although his present deal expires next June, The Old Lady is negotiating an early termination of his contract.
Speaking to the German media, Bild, about his future, Khedira, who also had a stint with Real Madrid, said he is open to a new challenge.
While noting that he had a bad time, the defensive midfielder is eager to play football again and fighting for three points weekly. He is, therefore, looking for a fresh challenge.
Having such a huge talent on a free transfer will be a steal for Carlo Ancelotti, who has been rebuilding Everton. The Toffees recently defeated Chelsea 1-0 at Goodison Park to record their second win in eight games after a fantastic start to the season that saw them top the table at some point.
Speaking of his strength and energy, which he said he has in quantum, he admitted speaking with Ancelotti. By this fact, The Toffees are in pole position to secure his signature. The German further confirmed that he is not looking for a move next summer, but this winter, he said his main objective.
Having a midfield trio of Khedira, Abdoulaye Docoure, and James Rodriguez could be hard for opposing teams to break down.
Ancelotti is already aware of Khedira's situation. However, the German is leaving his options open further, stating that he could move to another club outside England during the winter. Joining Everton means he will be reuniting with the Italian tactician whom he played under at Madrid.
Khedira aims to link up with many young players to help as their mentor in the field and share his experiences.
Leave a comment