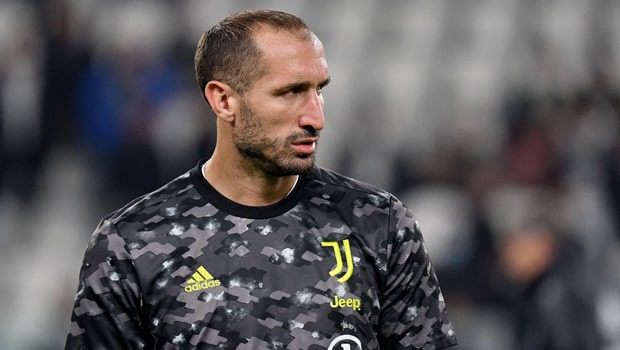 Cristiano Ronaldo had a great stint at Juventus until he decided to move away from Turin this summer. The 36-year-old finally returned to Manchester United and has started pretty well at Old Trafford. However, Juventus took some time to gather themselves since Ronaldo's departure.
Recently Italian and Juventus veteran Giorgio Chiellini admitted that the Bianconeri 'paid' for the 'shock' of letting Ronaldo leave the club. But he also feels that the 36-year-old should have left earlier, giving more time to Juventus to find a replacement.
In fact, Ronaldo left late in the summer transfer window and Juventus did not manage to replace him. Therefore they struggled to get going at the start of the tournament.
Chiellini recently in an interaction with DAZN shared his opinion on Ronaldo's departure that came as a massive surprise for him. He said "We had arrived at a point in our relationship where Cristiano needed new goals and a team that would play for him, because when he finds a team like that he is decisive. He is proving it in these months and he has also shown it with us.
"Here at Juventus, a programme of rejuvenation and restarting was born. If Ronaldo had stayed, he would have been an added value, but it is normal that he thought more about the present than the future.
"It would have been better for us if he had left earlier. We paid something for it, a little bit of a shock, we paid something for it in terms of points. If he had left earlier we would have had time to prepare better."
To put things into context, Juventus were without a win in their first four opening Serie A matches. However, now they have emerged victorious in the last seven matches in their current campaign. While it took time for Juventus to find their mojo but manager Massimiliano Allegri is very experienced in working things out with such a talented team at his disposal.
Meanwhile, Ronaldo has been sensational since his move to Old Trafford, he recently scored the winner against Atalanta in crucial Champions League tie.
Manchester United will face in form Liverpool up next in the Premier League whereas Juventus will be travelling to Milan to face the defending Serie A champions, Internazionale.
Leave a comment