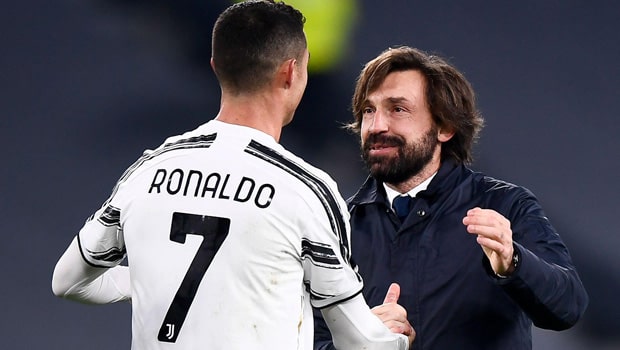 Juventus has said that coach Andrea Pirlo and their talisman, Cristiano Ronaldo, remain part of the team's plan.
This was stated by the club's director Fabio Paratici after the Bianconeri suffered a shocking 1-0 to relegation-threatened Benevento at the Allianz Stadium on Sunday.
While admitting that the club's performance against Fillipo Inzaghi's men was not up to the club's standards, he said the duo are still part of the plan.
The job of Pirlo has come under scrutiny at the club after their recent exit from the UEFA Champions League against Porto. The form of Ronaldo has also been questioned after failing to help the club move beyond the last 16 of the tournament. The former Italian has said his job is not scrutinized as reported having talked to the club hierarchy, who has assured him of the future strategy.
With Juve already third on the Serie A table and ten points behind leaders, Inter Milan. This has put their Scudetto hope on a thin line. A win on Sunday would have helped their cause further, hoping that the Nerazzurri may falter along the way.
With their latest defeat is coming against a relegation-threatened side, who were without a victory in 11 rounds, their title credential becomes more questionable.
Speaking with Sky Sport Italia, who said the defeat was unexpectedly apologized for disappointing the fans, describing the performance as bad.
According to him, all they need to keep going is to keep working, understand their mistakes and try not to repeat them.
While noting that all at the club are accustomed to dealing with pressure, he said he is confident that the Old Ladies will bounce back.
Ronaldo came closest to scoring, but he was denied on three occasions by vital saves from the goalkeeper, Lorenzo Montipo, while Alvaro Morata failed to connect with a rebound from one of the Portuguese shots.
Leave a comment