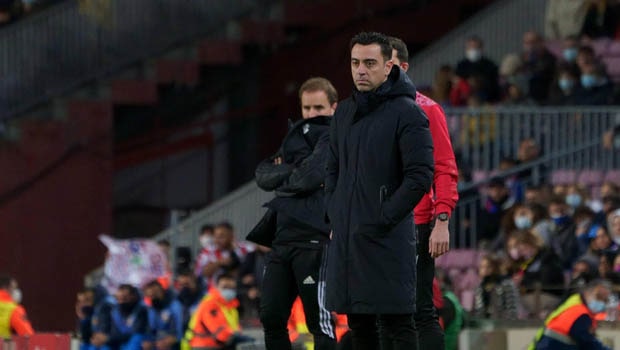 Barcelona moved into the next round of the UEFA Europa League on Thursday evening after they beat Galatasaray in Turkey.
The Spanish La Liga side won the tie 2-1 on aggregate after the first leg ended in a 0-0 draw. Xavi's side had every opportunity to seal the tie in the first leg but missed lots of chances to put the tie to bed.
All those chances may have flashed in the faces of the Barcelona players when Galatasaray took the lead through Marcao in the 28th minute of the game.
However, the Blaugrana were not to be denied as they took the lead through a spectacular Pedri strike in the 37th minute.
Barcelona manager Xavi termed the goal as spectacular and sublime beauty, although he cautioned that Pedri shouldn't be compared to anyone.
"He has made two dribbles, It is a great goal. [He's] capable of this and much more, [at] 19 years old. "[It's] a privilege. It is a goal of spectacular, sublime beauty. It makes the difference. Individual marking, that says it all. You have to be more responsible with the ball. I don't want comparisons with anyone. It's brutal." The former midfielder said.
Former Arsenal striker Pierre-Emerick Aubameyang continued his goalscoring form to make it to 2-1 for Barcelona in the second half.
The Spaniards held on for a 2-1 win on the night and on aggregate to qualify for the quarter-finals of the competition. The Catalan giants have had a resurgence under Xavi, and played one if their best games on the night. They dominated the game away from home, and passed the ball with ease, creating chances upon chances.
The win comes a few days before their El Clasico clash against Real Madrid in the weekend. Barcelona are in third position, 15 points behind their arch-rivals on the La Liga standings.
Real Madrid leads the La Liga table with 10 points ahead of second-placed Sevilla, Barcelona is in 3rd and are just goal difference above Atletico Madrid in fourth.
Leave a comment