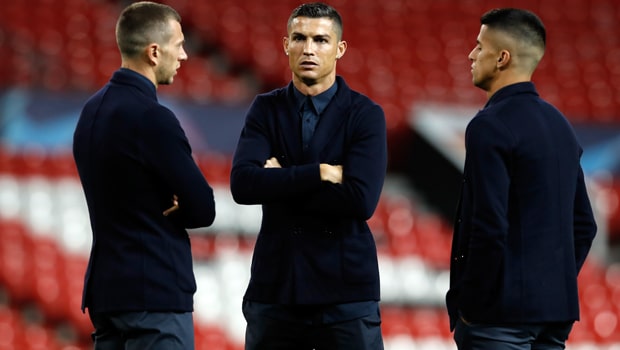 Cristiano Ronaldo will take fond memories into Tuesday night's Champions League showdown between Juventus and Manchester United at Old Trafford.
The Portuguese was a cult hero when he played for the Red Devils between 2003 and 2009, before swapping England for Real Madrid.
This summer he made the move from Spain to Italy and his early Juventus career has brought him to a Champions League double-header with Jose Mourinho's team.
The 33-year-old remains a fans' favourite at United, having refused to celebrate when he scored for Real in a Champions League knockout tie at his former stomping ground.
Being back in Manchester is 'huge' says Ronaldo, who remembers the strong influences on his career from his time at the club.
"It is a huge, emotional thing for me to come back," Ronaldo said.
"I mean, I can remember what it was like when I was here in Manchester and know all about the history.
"I won lots of trophies here – the cups, leagues, the Champions League."
Ronaldo also reiterated his support for former manager Sir Alex Ferguson, who has battled back from a health scare earlier this year.
He said: "I remember also the support as well. The support is fantastic and Alex Ferguson is someone I will never, ever forget. Someone who gave me a huge lift in my career and I would like to express my best possible wishes to him.
"When I knew that we were going to be playing against Manchester United, it was huge for me."
Juventus are favourites at 2.40 to win the game, with Man United 3.10 and the draw 3.25.
Leave a comment