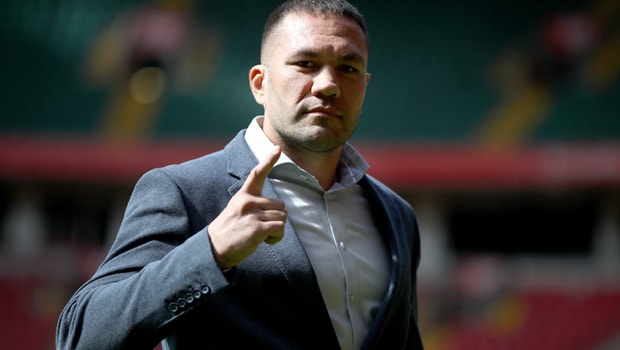 Kubrat Pulev (28-1, 14 KOs) has said he would put up a good show on Saturday, December 12, when he faces heavyweight champion, Anthony Joshua (23-1, 21 KOs) at the Wembley Arena there in London.
Both men are currently in the bubble facility as they ready themselves for one of the toughest fixtures of the year. Joshua has his three belts on the line, WBA, WBO, and IBF, and he also has the opportunity of a unification match against Tyson Fury for the WBC belt, a chance Pulev is optimistic he would snatch from Joshua.
Pulev described AJ as a fighter with some mistakes that cannot be overlooked and what would matter most in the fight on Saturday is how well he can perform against his opponent. Joshua suffered his first career loss in June 2019, losing all three belts to Andy Ruiz Jr. He later won those belts in a rematch and earned the ticket for the unification fight. But he would first have to scale a serious hurdle by defeating Pulev. Joshua has so much on the line that he cannot afford to lose.
But all of that means nothing to Pulev who is determined to set a new record on Saturday by becoming the first Bulgarian to be crowned a heavyweight champion; "This fight is not only for me. This fight isn't just for boxing. It is for all of Bulgaria. Nobody from my country has ever been heavyweight champion of the world," he said while speaking to newsmen on Tuesday. He also said he was optimistic he would be the one to face Fury in a unification match after defeating Joshua; "I think after this fight I'm going to fight with Tyson Fury. I don't believe that the Joshua vs Fury fight is going to happen because I will win on Saturday night. I think the world needs a new world champion like me. I am the new world champion."
Pulev shares a similar story with Joshua having only suffered one professional career defeat when he was knocked out by Wladimir Klitschko in 2014. But he believes he gained a lot of experience from that fight and he will "be a new Kubrat Pulev." For Pulev, Joshua's reign as champion is done as the world is in need of a new champion, a position he is ready to take.
The fight, however, contains a rematch clause, meaning whoever loses the fight has the right to demand a rematch within a set period. This means we might see Pulev vs. Joshua II sometime in the coming year.
Leave a comment