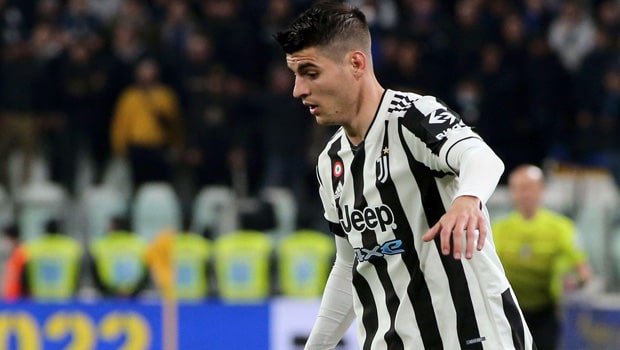 Arsenal will be looking for a striker as their priority target for the next transfer window. Manager Miker Arteta has confirmed that the club will be very active in the transfer market in the summer.
The Gunners need a reliable striker as Alexandre Lacazette, and Eddie Nketiah are determined to leave the club at the end of the season.
Furthermore, Arsenal already lost their referent Pierre-Emerick Aubameyang in January and failed to sign Dusan Vlahovic.
Therefore the Gunners are already exploring possible candidates. One of the players the Gunners are interested in is Alvaro Morata.
In fact, some reports indicate that the Gunners made a last-minute offer on deadline day for Morata, but the player himself rejected the offer.
The 29-year-old preferred to remain at Juventus, where he is on loan. But his situation in the Italian club can get complicated.
Despite Vlahovic's arrival in Turin, Morata remains a staple in Max Allegri's side and has 11 goals in all competitions. Therefore the club wants to keep the player, but they are not willing to pay €30m to finalize the permanent signing.
Juve believes that €15m would be an ideal amount to pay for the player, as they have invested a lot of money in bringing him to the club on a 2-year loan.
Italian press says the Gunners are willing to pay £25m for Morata.
However, the player does not want to return to England after a lousy time at Chelsea between 2017 and 2020.
The newspaper La Stampa indicates that Arsenal executives have already had conversations with Atleti and have expressed their intention to pay all the clauses of Morata's contract. But the player has stated that he wants to stay in Italy and given a resounding no to the Gunners.
Arteta has big plans for the next transfer window, earlier this month, he said: "I am expecting so, yes.
"I think both competitions [the Champions League and Europa League] require a much larger squad because the amount of games you play is much bigger in both, so I don't think [which you qualify for] makes a lot of difference or changes to lot
"If you can financially afford it and we don't have to do the turnaround in the squad that we've had to do, if you ask me what I want it's 22 outfield players and three goalkeepers. You have to come a long way in the aspects that you see on the pitch, it's a lot of things that have to be put in place, and that takes time"
Leave a comment