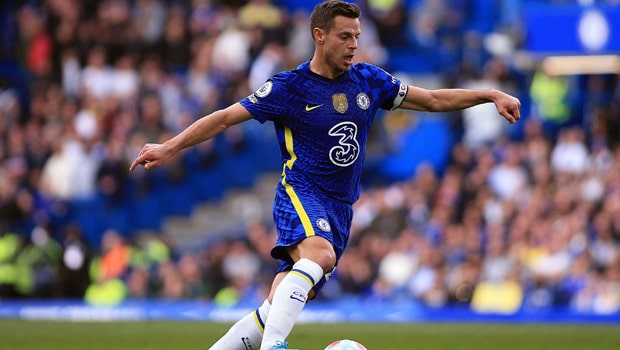 Chelsea could lose many of its stars next summer.
The Blues are currently prohibited from agreeing on new deals with players due to sanctions on owner Roman Abramovich. So many players do not know if they would have a place in the club in the near future. If the situation is not clarified soon, many players will look for a way out.
The other clubs are watching the situation closely, as this would allow hiring high-caliber players at a bargain.
Barcelona is one of the clubs that has already begun to move to gain the services of several key players from Chelsea.
Barcelona has held talks with Rudiger, and president Joan Laporta has suggested a deal with Christensen is already agreed, with both Chelsea defenders out of contract in June.
But Barca also wants to take Cesar Azpilicueta. Unlike Christensen and Rudiger, who would leave the club for free, things are more complicated to gain the services of Azpilicueta.
Azpilicueta's extension clause was pre-agreed and automatically triggered after a specific number of appearances. Therefore, the club's current situation does not affect the clause, and the player's contract was automatically renewed until 2023.
However, the 32-year-old is yet to make a decision about his future.
Azpilicueta has made 464 appearances and counting for the Blues, scoring 16 goals and providing 56 assists.
The Spanish player has been the captain of the Blues since 2019 and with the club he has achieved a impresive collection of silverware that includes two Premier League titles, one Champions League crown, two Europa League titles, one FA Cup, one EFL Cup, the UEFA Super Cup and the FIFA Club World Cup.
Leave a comment