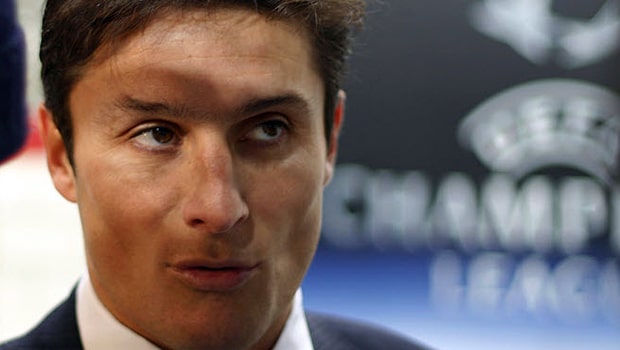 Inter vice-president Javier Zanetti has said fighting racism is not only concerning Italian football but global.
Speaking with on the club's performance so far this season in an interview with Spanish newspaper El Pais, the 46-year-old Argentine said the Italian Serie A leaders are born to welcoming foreigners having been captain for the club for years before hanging his boot.
He said the authorities have to continue fighting and be firm in the fight against the challenge that is against the values of the game and continue massive education for fans. He added that for this to be achieved, they need not be indifferent about it.
Nerazzurri striker, Romelu Lukaku, has been one of the players that have suffered racist abuse on many occasions. Cagliari escaped punishment after their fans were heard making monkey chant during Inter's visit to their stadium in one of the league matches.
Undeterred by the boos from a group of Cagliari fans making racist chants towards him, Lukaku stepped up to take a penalty in the game and converted.
The Belgian is among many players who have been racially abused in the Italian topflight l this season.
The situation reared its ugly head again when a top Italian newspaper wrote a 'Black Friday' headline using Lukaku and Roma defender, Chris Smalling, on the page.
This didn't go down well with all the clubs in Italy, and they condemned the headline in all ramifications via statements and several tweets on the social media pages.
The also made their grievances known through a public letter with a promise to work harder to stamp out racism in Italian football.
Speaking on the identity of the club which he values, the Argentinian who played for Inter for over two decades said the foreign owners convey the values and identity of the club.
While noting that his journey as a player has ended, and now part of the management is an incredible challenge. He also explained that he was able to settle down into his new role after serious preparation and study.
With Zanetti staying with Inter as a player during their ups and downs, the former
skipper said he wouldn't have gone anywhere, and it was the right decision he made, adding that it would have been a mistake if players will not get such opportunity for what they have done for their respective clubs.
Being the oldest in the locker room, Zanetti is now the newest in the office at 40.
Leave a comment