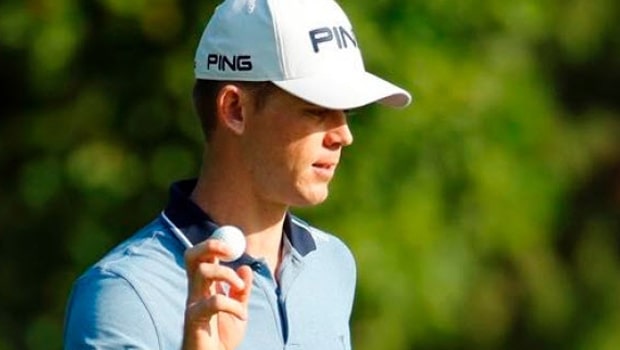 Rasmus Hojgaard has just become the third youngest person to win a European Tour event. The 18-year-old, on Sunday, edged out of a three-man playoff to win the title, the first-ever of his career.
The teenager made an eager at the third extra hole to secure his victory. He entered the game alongside Antoine Rozner and Renato Paratore after they all finished 19-under on Saturday.
An early mistake by Hojgaard prevented him from claiming victory early, as he was quickly matched by Rozner who made a birdie at the first extra hole. Paratore could not progress further as to be faced water on his first trip. The two players pressed forward together, and Rozner made another birdie. The Danish teenager was not dismayed by that fact but rather pressed forward and produced a fine eagle to end the game and claim his title.
The Mauritius Open was his fifth participation at a European Open event, and things did not look too bright at the beginning when he stared a shot behind. He just turned pro in January this year and has managed to secure his first win. Speaking after the game, he expressed his delight at winning the title, while looking forward to the next tournament. He also confessed that he was nervous, but tried to keep it all together.
By winning a European Tour event at this age, he joins the likes of Matteo Manassero, who not only won a title once but twice at the young age of 18, and Danny Lee. Before turning pro, he was an impressive amateur player, winning events he participated in, with his twin, Nicolai, who participated in the 2018 Junior Ryder's Cup with him and took second place at the KLM Open 2018. Hojgaard is also the first person to be born the 21st century to graduate from the Qualifying School, which earned him his tour card.
Leave a comment