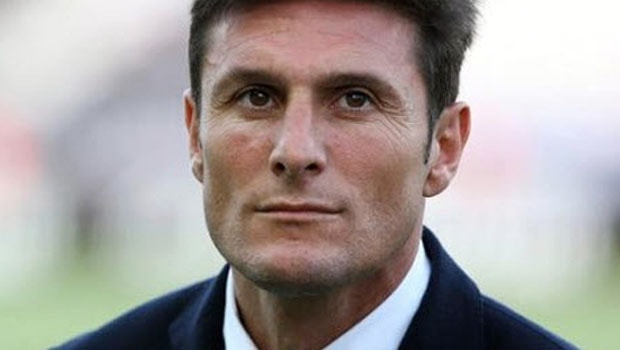 Inter Milan's Vice President, Javier Zanetti, has said that the club's striker, Lautaro Martinez, is going to be with the club for a long time despite speculation linking him with Spanish giant, Barcelona.
With COVID-19 pandemic wreaking havoc across the world, the transfer rumours seemed to have died down. The Argentine has been linked to the La Liga champions, but as it is, it all speculation.
Speaking with Cadena, the Inter icon remains confident that the lanky forward will toe his path by leaving behind a legacy at Inter.
It could be recalled that Zanneti played for Inter Milan alone throughout his career after leaving his native, Argentina, where he for Talleres and Banfield. The Argentine captained Inter from 2001, where he won 16 trophies with the Nerazzurri.
Speaking on the qualities of his fellow countryman, the former Inter defender described him as a very smart lad who is making use of his chance to play in the top league.
He said before Inter signed him, the management had imagined that he would be a hot cake. This he said makes him happy and proud to see him leading the front line for his club.
Speaking on the challenges of the COVID-19 pandemic, the former Inter right-back said the last thing on the kind of team management right now is the transfer of players because health comes first before other things because it is the most important thing.
Italy is the second country with the highest death rate from the COVID-19 behind the USA, with over 20,000 casualties so far.
With the death and infection rates have been dropping. Zanetti is, therefore, hoping that clubs would return to training as soon as possible before thinking about the next line of action, adding that the focus of the moment is how to get through the difficult period that has made many families suffer.
Leave a comment