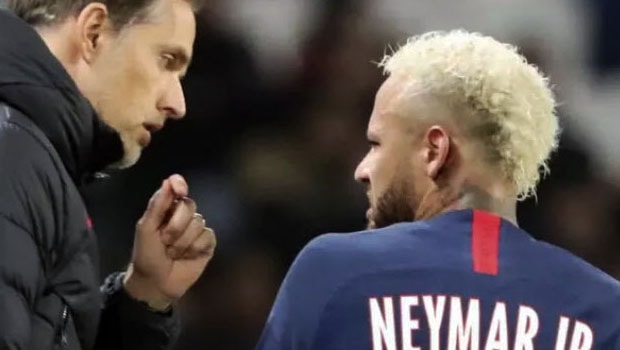 Paris Saint-Germain and Brazilian star Neymar has said that he is anxious to return to the football field and do what he loves.
The Brazilian captain stated this in a statement released by his press office in France.
While stating that he can't wait to return to the pitches of Ligue 1 Conforama, Neymar noted that despite being in his private domain which is 10,000 square metres, where he is enjoying temperatures of 28 degrees, he missed the action.
As he wants to be on the pitch as soon as possible, Neymar is just waiting for the coronavirus pandemic to be over.
France is also one of the hard-hit nations with over 10,000 cases and the President, Emmanuel Macron has said that the country will continue to the strict measures of total lockdown to ensure that the virus is curtailed and eventually flushed out.
The 28-yer-old star expressed his frustration over uncertainty surrounding when the game would resume. This, he said, gives him anxiety, as he wants to play and compete.
He also stated that he missed the club environment, his team-mates, and the fans as well because they all surround the game as a whole.
While expressing the hope that decision would be made by the football governing body on when actions would resume, Neymar has continued to maintain his fitness with an extensive exercise programme on a daily basis.
The Brazilian captain who has 102 caps and 61 goals for his country so far is not alone in his expansive apartment. He is with Palmeiras attacking midfielder, Lucas Lima, who is an old friend of his, keeping him company.
It is not only Neymar that is missing the team. The coach, Thomas Tuchel is also missing his job.
Speaking on PSG's website, Tuchel said he missed laughing with his coaching staff.
While stating that he is enjoying watching some classic PSG displays in his apartment, the German tactician revealed that he had watched two PSG matches against Marseille, the ones against Dortmund, Saint-Etienne, Bordeaux calmly.
The last time PSG played was the 2-0 win over Borussia Dortmund held on March where they booked their ticket to the last eight of the Champions League.
Leave a comment