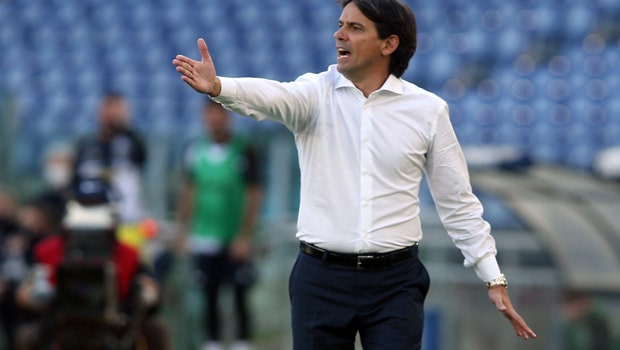 Inter Milan has officially announced the appointment of Simone Inzaghi as their new head coach.
The former Lazio tactician will be replacing Antonio Conte, who led them to their first Scudetto in a decade. According to reports, he has signed a two-year deal with the Serie A champions.
After his confirmation, the net thing is for the tactician to meet President Steven Zhang later in the day to lay out the club's transfer strategies for the summer.
Inzaghi had grown with Lazio, which he played and helped them on their way to a historic Scudetto in 2000.  During his playing days for the club, he won three Coppa Italia titles and three Italian Supercups.
His goalscoring heroics continued with the Biancocelesti when he became the club's record goalscorer in European competitions and the first Italian player to score four goals in a single Champions League game against Olympique Marseille on March 14,  2000.
After hanging up his booth in 2000, Inzaghi began his coaching career instantly in the 2010/11 season and became part of Lazio's youth set-up before becoming the head coach of the Primavera side and went on to win two Coppa Italia titles and one Supercup.
The opportunity to lead the first team came in April 2016, when he took over with seven games left in that season. He later went on to be at the helms of affairs for another five seasons, winning the Coppa Italia in 2019 and two Supercoppa titles (2017 and 2019). His highest finish as a manager with the club was in the 4th spot as he brought Champions League football back to the capital-city club in 2020.
On the international stage, he was not successful like his elder brother. He was only able to play for the Azurri thrice.
He will now start an adventure with Inter aiming to sell some players to balance the book and stay afloat ahead of the new season.
Leave a comment