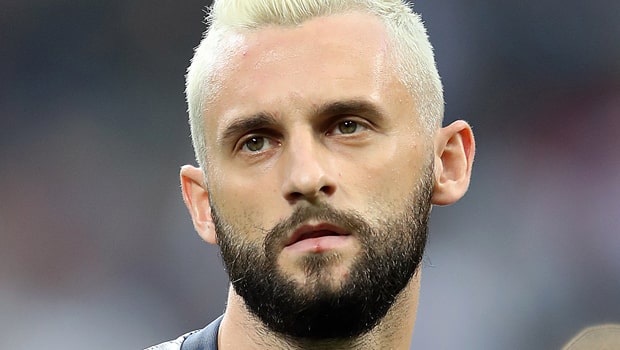 18-time Scudetto winners AC Milan are still reeling from Saturday's derby defeat to arch-rivals Internazionale de Milano.
The Rossoneri fell to two second-half goals from Inter duo Romelu Lukaku and Marcelo Brozovic. The defeat leaves them 12th on the Serie A league table with 6 points from 4 games.
A disappointed AC Milan head coach Marco Giampaolo could not hide his feelings after the match. Commenting after the game, Giampaolo noted his side's naivety speaking to DAZN he said: "We were too hesitant at the start, then as the game progressed, Inter showed their greater experience,"
Before stating that: "The goal broke the deadlock and I was not happy to see that we reacted in an emotional way, so became less organised and less united.''
"Milan were in the game throughout and only had that slight gap in terms of experience, which we had been able to bridge to a certain degree.
"Players were going into areas of the pitch they were not supposed to be in, so when losing the ball, we left gaps uncovered.
"I hadn't minded the performance, as playing high we needed to run some risks and that is a choice we made. Sitting back and trying to play on the counter would've been a waste of energy.
"I liked the courage to keep pushing the ball forward and that lasted up until the opening goal when we lost our shape. That showed a lack of maturity."
Reactions from other quarters were no less scathing. Former Chairman and past Italian Premier Silvio Berlusconi were very direct in his criticism.
Speaking to Calciomercato.com, the former Italian prime minister questioned the way some Milan players are deployed saying: "Suso is a great champion, but he needs to play as a support striker or behind two strikers. He needs to be put in the right condition to receive the ball, which so far hasn't happened."
He also refused to answer questions about ex-players and current club directors Paolo Maldini and Chief Football Officer Zvonimir Boban snidely commenting
"Next question… Let's just say that I cheered them on when they were players."
Milan's next games will be against Torino FC and ACF Fiorentina on the 26th and 29th of September respectively. Unfortunately, the Rossoneri will have to do without the services of Brazilian Midfielder Lucas Paquetá who suffered a muscle injury in his left thigh as they seek to bounce back positively from their derby loss.
AC Milan are looking to restore their pride by beating Torino in their next fixture. Milan are backed at 3.09, while Torino is priced at 2.47.
Leave a comment