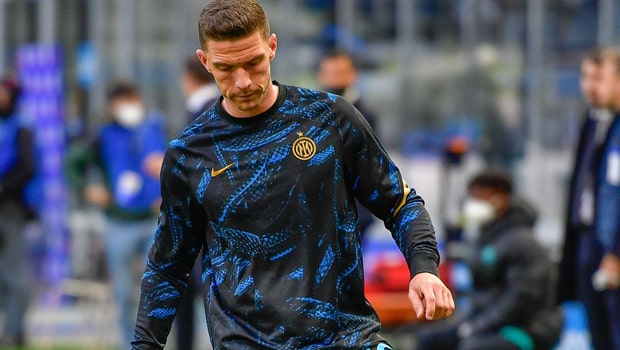 Inter Milan will be signing Robin Gosens on a permanent deal after activating the clause to sign the German defender.
The 27-year-old full-back joined the Nerazzurri on a six-month loan deal in January. With a conditional obligation to buy clause attached to the transfer, the Serie A champions will now sign him permanently.
It was gathered that the clause was tied to certain conditions which have since been triggered.
In an announcement made by Atalanta, Gosens has been sold to Inter in a deal worth €25m in total, €15m for the definitive deal, and €10m in add-ons.
Since joining Inter, the German full-back has only made six appearances. His action has been hampered after suffering from a hamstring injury upon his arrival.
He had suffered the injury in the 11th minute of the Champions League win over Young Boys back in September, keeping him sidelined for over three months.
As it stands, Gosens is a perfect fit for Simone Inzaghi's Inter squad. This has made fans to be excited to see what the German can do at full fitness.
In another development, on loan, Sampdoria midfielder Stefano Sensi has found consistency and is hoping to get more game time at San Siro upon his return from loan. The loan spell of the 26-year-old ends in the summer.
Sensi has struggled to be in the starting lineup at the San Siro following his move from Sassuolo back in September 2020. Having initially impressed before suffering the first of many injuries, his game time had been limited under both Antonio Conte and Simone Inzaghi.
At Sampdoria,  Sensi has been able to get some game time, starting eight times for Sampdoria following his arrival in January.
Having managed to prove himself as both a trequartista and a deep-laying playmaker, Sensi has shown some tactical flexibility in the middle of the pitch that could be valuable to Inter.
As Sensi plans his return to Inter at the end of the season, he's hoping to carve out some space for himself in Simone Inzaghi's team, possibly as a reliable backup to Marcelo Brozovic.
Leave a comment