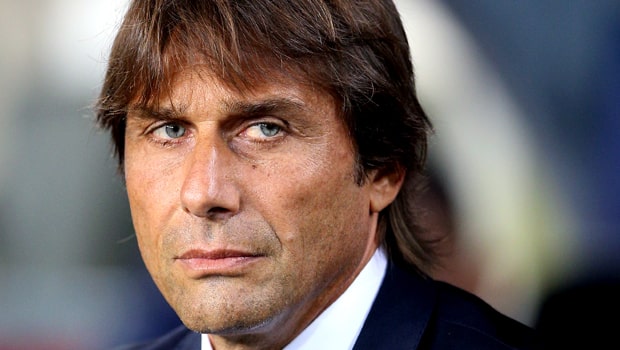 Inter Milan manager Antonio Conte has hit out at Fabio Capello and critics of the club striker, Romelu Lukaku, after the club's 3-1 win at Napoli.
The win over Napoli that has been struggling for form took the Nerazzurri back to joint top of the Serie A table with Juventus, courtesy of a brace from Lukaku brace and a goal from his strike partner, Lautaro Martinez.
Speaking to Sky Sport Italia after Inter's triumphed at the San Paolo Stadium, Conte said statistics don't interest him that much.
His irritation towards Capelo was over his analysis of Inter's strength on the counter-attack. Capello had claimed that Inter likes defending deep whenever they are playing away.
Reacting, the former Juventus manager said Inter defended and went on the counter, as they tried to press Napoli right on the edge of their area for the whole game.
Speaking on the comment of his side defending deep and thriving on counter-attacking football, the former Chelsea boss described his lads as a side that knows what it has to do every time it is with the ball.
Speaking further, Conte said his team play is knowing full well that it needs to utilise the ball at any moment of the match. While stating that Napoli gave his team much respect, more than the media seem to, he said his team approach is not to defend deep each time it plays away from home but to win anytime it has the opportunity of converting its chances.
Speaking on Inter's first win away at Napoli in Serie A since 1997, he described it as an important victory, as winning against Napoli is never easy for anyone.
Acknowledging the fact that Napoli has, in recent years,has been the main challenger to Scudetto champions, Juventus, while Inter have been a long way back, Conte added that closing that gap this season is an important step for the Nerazzurri.
He also lauded his team for playing with character, as it is a game that gives them more confidence, which will allow them to progress with the same courage.
While lambasting the critic's of Lukaku, Conte relished the Belgian's tally of 14 Serie A goals and two in the Champions League.
Conte, who recorded his 100th Serie A career victory as a coach and his first win against Napoli in the backyard, described the Belgian as a rough diamond he wanted to work on.
Leave a comment