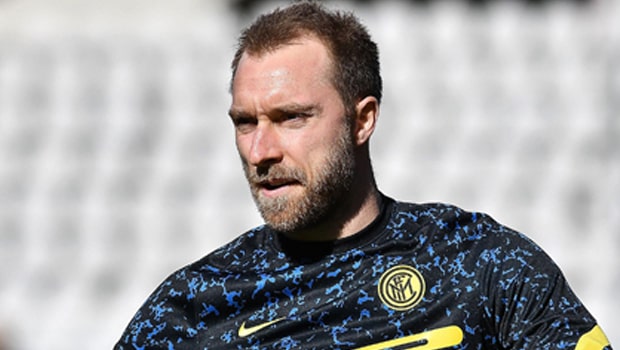 Christian Eriksen caused a worldwide shock when he suffered a cardiac arrest during Denmark's game against Finland at Euro 2020.
Fortunately, the medical staff provided timely assistance to the player, and he was able to be rushed to the hospital.
Since then, the player has been under close surveillance to complete his recovery. He was also implanted with a cardioverter-defibrillator device (ICD).
The 29-year-old has his sights set on getting back on the field as soon as possible, as he stated on his first visit to Inter's Appiano Gentile training ground.
This visit is the first time the player has been reunited with his Inter teammates since the Euro incident.
According to Il Corriere Dello Sport, the meeting with his teammates was very emotional and tearful.
The club issued a press release about Eriksen's visit, which reads: "This morning, Christian Eriksen paid a visit to the Suning Training Centre in Appiano Gentile.
"The Danish midfielder met the club directors, the coach, teammates, and all of the staff present. Eriksen is doing well and is in excellent physical and mental shape.
"He will now follow the recovery program put forward by Danish doctors in Copenhagen, who will also co-ordinate the clinical follow-up. The Inter medical staff will naturally be kept informed and up to date throughout the process."
Eriksen told his teammates that he plans to return to the pitch in five months during his visit. However, there is debate over whether Italian soccer authorities will allow him to play with the ICD device or whether it will have to be removed.
Leave a comment