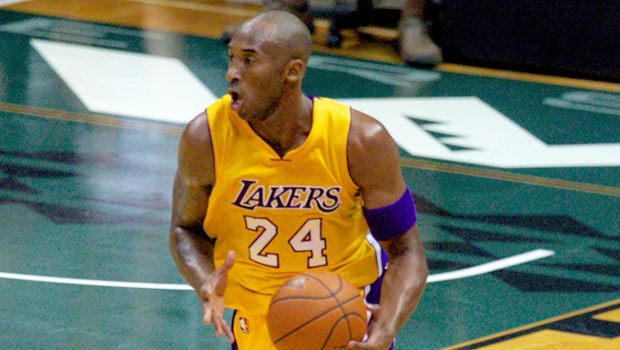 Zach LaVine is one of the best young players in the NBA. LaVine always had that fire and talent, but he just keeps on getting better and expanding on it. He is a true student of the game. You can notice how he has been playing great defense in the Olympics games. Why? Because he no longer has to use all his energy scoring to keep his team competitive. He can now turn that switch on because he's a dog and the moment/situation allows him to. The Bulls just got a supporting cast around him and he will shine even more.
LaVine appeared on the Ball Don't Podcast with Ekam Nagra last year and said: "I was a Kobe guy. I try not to have any weak parts in my game. I want to be as polished as I can be as a player. I'm trying to be a two-way player. I want to be known as one of the best players in the game, if not the best."
Kobe Bryant is possibly one of the greatest NBA players of all-time and the greatest Laker ever. Two jersey numbers in the rafters at the STAPLES Center prove it. Kobe was able to take over games in ways that not many players could.
His drive to win at any cost helped him succeed on and off the court. An 18-time NBA All-Star, five-time NBA champion and one-time NBA MVP, Kobe tragically passed away on January 26, 2020. Kobe's game was influenced by Michael Jordan, he never denied it.
Eduardo Solano, from FOX Sports Radio 1340 AM Hopewell and AccuScore, wrote this about Kobe Bryant last year:
"I've always been a Chicago Bulls fan but I followed Kobe Bryant's entire career! Kobe is one of my favorite athletes of all-time and I still can't process that he is gone."
Leave a comment