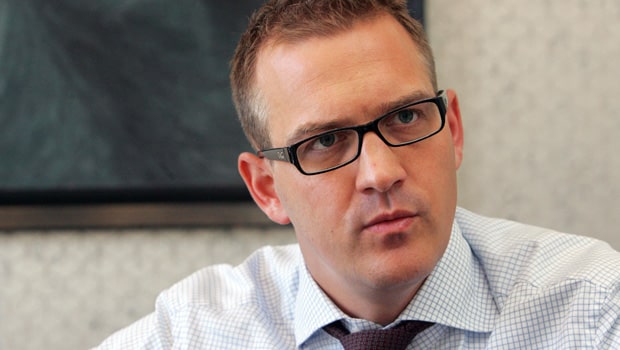 West Ham, currently sitting in the No. 3 spot on the Premier League table, continue to make headlines this week as Daniel Kretinsky, a Czech billionaire, completed the purchase of 27% of the club.
"I am very pleased to welcome Daniel Kretinsky, Pavel Horsky and 1890s holdings a.s to West Ham," West Ham board vice-chair Karren Brady said.
The deal allows West Ham to get out of some debt concerns that peaked due to pandemic.
Prior to this deal, he was a familiar name to some in the football world as the owner of Czech club Sparta Prague.
"We are always looking to continue to progress and Daniel's involvement brings investment which strengthens the club's position and in turn will assist in the development of the club's key area of focus," Brady added. "Daniel's strong business acumen and football experience will be of huge benefit to the club."
Kretinsky, as the co-owner of Sparta for 17 years, has seen that club win five major trophies.
Due to certain guidelines set by UEFA, Kretinsky has an uphill battle at a majority stake with West Ham given his ownership status of Sparta; there's always a chance both sides compete in the same competition, like the Champions League.
"The agreement is a further improvement to the club's capital structure which will initially enable the reduction of its long-term debt and the ability to continue to direct funds generated into other key areas of focus, continuing the positive progress made at West Ham United in recent years," an official statement from the club read.
The Premier League continues to see investment from around the world showing more and more interest.
Kretinsky's deal came soon after the October acquisition of Newcastle United by Saudi Arabia's sovereign wealth fund.
The Chinese-owned Wolverhampton Wanderers also sold a minority stage to Peak6 Investments out of Chicago, USA.
"I am delighted this detailed process has now been successfully concluded," Kretinsky said. "I am passionate about football.
"I greatly appreciate and respect the exceptional history and tradition of West Ham United as well as its loyal and passionate supporter base and also the highly inspiring role it plays in many social programs and initiatives. The development and growth of the club in recent years has been clear for everyone to see and I am delighted to be part of what I believe is a very exciting future ahead."
The Hammers are off this week due to the international break, but are back in Premier League action on Saturday, 20 November vs Wolverhampton.
Leave a comment