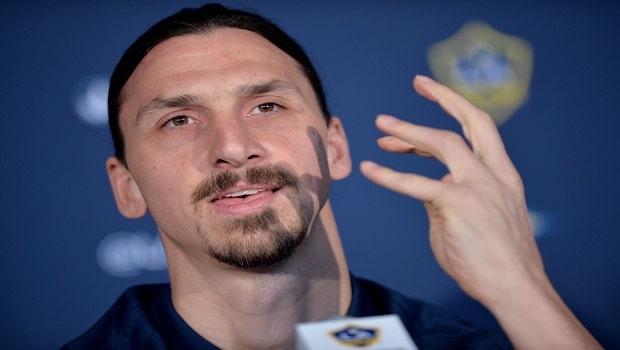 The former Italian football giant AC Milan has fallen hard from grace in the recent years with their last Scudetto soon turning ten years. Juventus has held on to the title for the past eight years, while Milan has missed out on Champions League qualifying place now twice in a row.
Despite heavy spending, radical managerial changes and talented squad, the success has avoided Milan for years. In a last gasp hail-mary play, Milan have now turned to their former savior Zlatan Ibrahimovic. While it looks like a desperate move, acquiring the 38-year-old might turn out to be exactly what Milan needed.
Zlatan enjoyed a rather successful spell with Milan, being part of the team that captured their last title in 2011/2012. His history in Italy is riddled with success, with three additional championships won with neighboring Inter.
The Swedish striker became available for free transfer after deciding to leave Los Angeles Galaxy of the MLS, where he was plying his trade for two seasons, scoring 52 goals in 58 games. His speculated transfer back to Sweden was put on hold after causing a riot in his hometown of Malmö by buying a majority of a rival club Hammarby. AC Milan then jumped at a chance to re-sign their former talisman player.
While MLS is not as competitive as Serie A, Zlatan's performances left no one cold. Using his impeccable eye for finding clear cut chances, he made scoring look easy – and according to his words, he has never been in a better shape physically. Sometimes considered arrogant and hard to work with, Zlatan is an influential player, bringing confidence all around him. While the trademark antics might cause an occasional stir, his work ethic and teamwork has never been in question. And that is just what AC Milan needs in their current misery – confidence, morale boost, hard work and of course, someone to score goals.
Milan is currently 10th in Serie A, already 23 points from the leading Juventus and 10 points behind 4th place, the last Champions League seeding. They've scored a measly 18 goals in 19 games, with leading scorer Krzysztof Piatek totaling four – the same as left back Theo Hernandez. It is obvious where the major issue lies and Zlatan just might be the solution – and if not, the shirt sales are up and media coverage guaranteed.
Dafabet offers
AC Milan vs Udinese (1×2): 1.54 – 3.95 – 6.30
Leave a comment