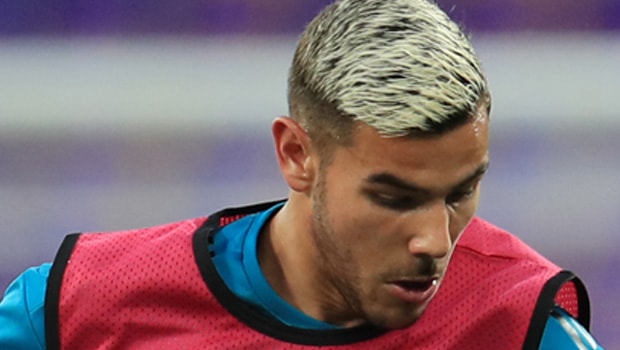 After leaving Real Madrid without featuring for the senior team, AC Milan left-back, Theo Hernandez says he doesn't see himself returning to play for the Los Blancos in the future.
The 23-year-old  has been a revelation at Milan since his €20m move ahead of the 2019-20 season. The French left-back has secured a first-team place with the Rossoneri, and he has made the position his own.
So far, Hernandez has featured in 54 games for the Diavolo, scoring ten goals and creating assists in the process.
Speaking with El Transistor, the Frenchman said he doesn't believe he will return to Madrid, adding that he is unsure if they missed him because he joined the team at a very young age.
While describing the situation as complicating, Hernadez said he doesn't have the confidence needed to play for them. But since linking up with the Rossoneri, he has been playing well under no pressure.
It can be said that Hernadez is in the best moment of his career as he continues to record meteoric form with the Diavolo. He proved his mettle once more during the weekend when he helped AC Milan to a 2-2 draw against Parma.
With such believes that he is in the best moment' of his career, he is having a good time under coach Stefano Pioli. He is now an important playing an important role, having helped Milan back to Europe last season.
AC Milan is also doing well and secured qualification into the knockout stage of the tournament.
He has so far continued from where he left off last season in the 11 Serie A games he has played so far, scoring three goals and two assists.
While noting that the game against Parma on Sunday was one of his best games, Hernandez said he is in the best moment of his career.
He is expected to be in the starting lineup for the Rossoneri when they tackle Genoa tonight. Milan is currently topping the log with 27 points from 12 matches.
Leave a comment