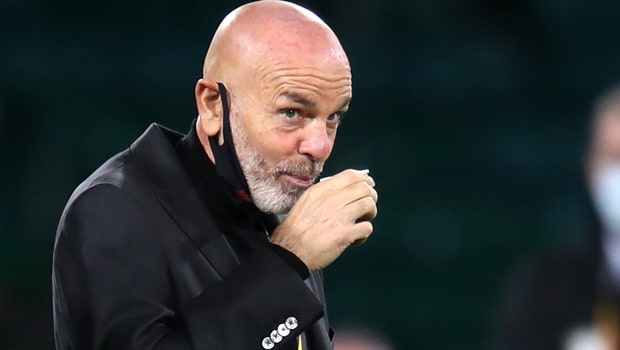 AC Milan coach, Stefano Pioli is talking tough ahead of the Serie A clash against Juventus which has been scheduled for tonight.
However, the match might not hold due to COVID swabs that produced positive results for Alex Sandro and Juan Cuadrado. Both players are currently isolating.
They have therefore delayed their trip to Milan as they seek further clarification from the authorities.
Speaking ahead of the clash, he said it would 'not be decisive as Rossoneri aims to win against their visitors. The last meeting between both clubs ended in a draw in the semi-final of the Coppa Italia.
Milan currently sits on the Serie A table's summit and is unbeaten in 15 league games so far. There is a 10 point gap between them and Juventus, who occupies the fifth spot.
On the match's importance, the former Inter Milan and Fiorentina manager don't want his team to be distracted by the success recorded so far in the league.
As Juventus is playing under Andrea Pirlo, Pioli expects a growing Juventus on a new path. He described the Old Lady as a strong team despite not being convincing recently in their domestic affairs.
While noting that the Bianconerri are well organised, the tactician said they remain a difficult team to play against, adding that the match will revolve around tactical technicalities.
In the absence of talisman, Zlatan Ibrahimovic, Rafael Leao has stepped up the plate. This has made the Portuguese to be singled out for praise by the manager. The striker had written his name in the history book after becoming the fastest goalscorer in the Serie A when he netted from the first attack against Sassuolo.
Pioli is excited that the forward has grown and he is improving daily. All the manager wants from his lads is to prove their worth by concentrating on the game and raise their level against a strong opponent with experience.
AC Milan was rated as the most improved team in 2020. The Rossoneri recorded 17 points last year and became the highest number of points in the year.
Leave a comment