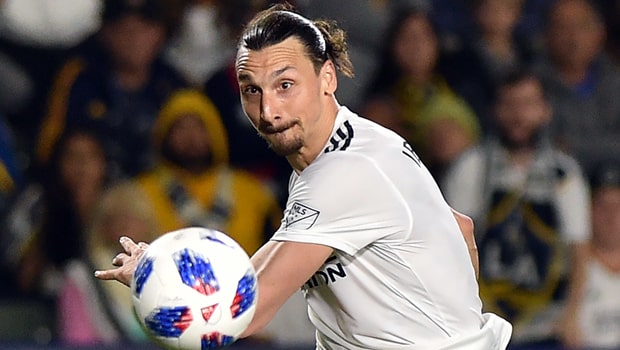 New AC Milan recruit, Zlatan Ibrahimovic has promised to bring a positive vibe to the San Siro stadium again.
The Swede started this after arriving in Milan to officially sign a six-month contract with the five-times Champions League winners.
According to reports, the deal has an optional extension for another season. Ibrahimovic will be wearing Number 21 for the San Siro outfit.
His day in Milan started when he was welcomed at Linate Airport this morning by director Zvonimir Boban and fans before he underwent various medical tests which he passed in flying colours before putting pen to paper on his contract with Milan.
The new deal runs into June 2020, with an option of extension for the 2020-21 season, which can be automatically activated if certain terms are met.
The move means a return for Ibra who had played for Juventus and Inter Milan during his stint in the top flight before leaving nine years ago to join Paris Saint-Germain.
Speaking with Milan TV, the former Sweden international described Milan as his home and he excited to be back.
While noting his sojourn with other clubs, the 38-year-old striker said he has now returned, and it is an important thing as he can't wait to get the fans jumping again at San Siro.
Zlatan, who had returned to the training ground later went to the gym with the technical staff. Milan will make a formal presentation of the player tomorrow,
With the contract signed, Ibrahimovic could make his second debut in the Italian Cup. Unfortunately, the only known face he had played alongside that he could find was Bonera, who is now part of the staff.
There was excitement in the air as fans were heard shouting Ibra is back outside the Rossoneri headquarters after the Swede signed the contract
Here is the summary of his day; Ibra arrived at the Linate at the terminal reserved for private flights around 11:30. He was welcomed by the Rossoneri CFO, Zvonimir Boban and a hundred enthusiastic fans.
He donned dark jeans, black hoodie while smiling to the fans who gave him a rousing welcome.
Meanwhile, Milan fans have run to the jersey stores to buy the number 21 jersey the Swede will be wearing. According to the fans, his return is like having Gattuso back.
Leave a comment