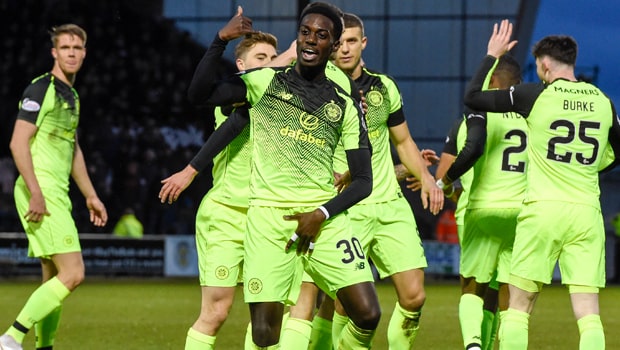 Timothy Weah has relished every moment of his time with Celtic so far and isn't ruling out being back in Glasgow next season.
The American youngster joined in January on loan from parent club Paris St-Germain until the end of the season.
He is due to return to the French capital this summer but, given the task of breaking into a first-team that boasts Neymar, Kylian Mbappe and Edinson Cavani, he knows that it may prove beneficial to spend more time in Scotland – should all parties agree.
For now, he wants to finish this season well, by winning the Scottish Cup next month when Celtic face Hearts at Hampden Park.
"It's really up to the family [whether I come back]," he said.
"We just have to discuss and see what opportunity is best for my career and my future. Who knows? There's always a possibility. Right now I'm just focused on finishing the season and getting the cup."
Weah has enjoyed his time in Glasgow so far, suggesting he continues to learn from being part of a talented squad. Despite Brendan Rodgers signing him then departing for Leicester, the experience has been one he is satisfied with so far. "It's been great," he said.
"I've taken every moment that I can stretch out. I've got a couple of starts and a couple of goals which I was looking for when I came here. I'm gaining experience and playing with a great group of guys.
"The team are professionals and we know that whatever happens outside of the field happens and we have to stay focused and we have to focus on winning the league and getting cups and doing it for the supporters."
Celtic are 1.44 to defeat Hibs on Sunday in their Easter Road clash.
Leave a comment